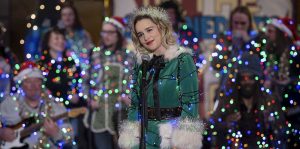 The first entry in this year's Rom-Com-Christmas-Movie-To-Be-Immortalized-Forever contest is Paul Feig's Last Christmas, and thanks for participating. It's got Christmas. It's got celebrities. It's got a sappy story with a few feel-good moments sprinkled in. It just doesn't work.
Inspired by Wham!'s 1984 hit single Last Christmas, this is the story of Katarina "Kate" (Emilia Clarke), who, as a child, possessed a beautiful singing voice. Her parents Ivan (Boris Isakovic) and Petra (Emma Thompson), along with sister Marta (Lydia Lenard), immigrated to London, escaping the Yugoslavian Civil War in 1999.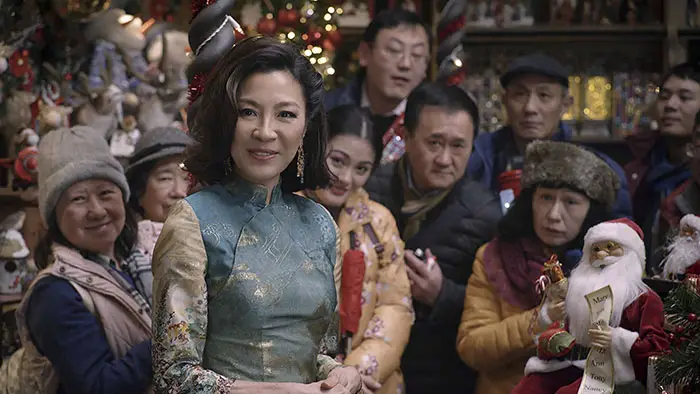 "…Kate works as a salesperson or 'elf' at a year-round Christmas store run by Santa…"
Today, Kate's personal life is in a bit of a shambles. Fleeing a war aside, Kate also had a severe medical condition that left her weakened and discouraged by life. She is "homeless," hopping from one friend's home to another and allowing a little bit of narcissism to make her the ideal worst-guest ever. She is estranged from her mother, Petra, who smothers and nags her because of her illness. Kate hopes to one day make it big as a singer but is a failure at auditioning—showing up late to one and faking it as an ice skater at another.
To make ends meet, Kate works as a salesperson or "elf" at a year-round Christmas store run by Santa (Michelle Yeoh). As you can imagine, Kate's really not good at this job either, but since it is Christmas. Blah, blah, blah.
During one of her shifts, Kate runs into the handsome Tom (Henry Golding) on the street with his bike. After a little conversation, Tom manages to cut through Kate's gruff demeanor. He encourages her to enjoy life and "look up." As the new couple gets to know one another, Kate's attitude and heart start to change, but what is Tom's deal?!? Is he really as handsome and sweet and perfect as he appears?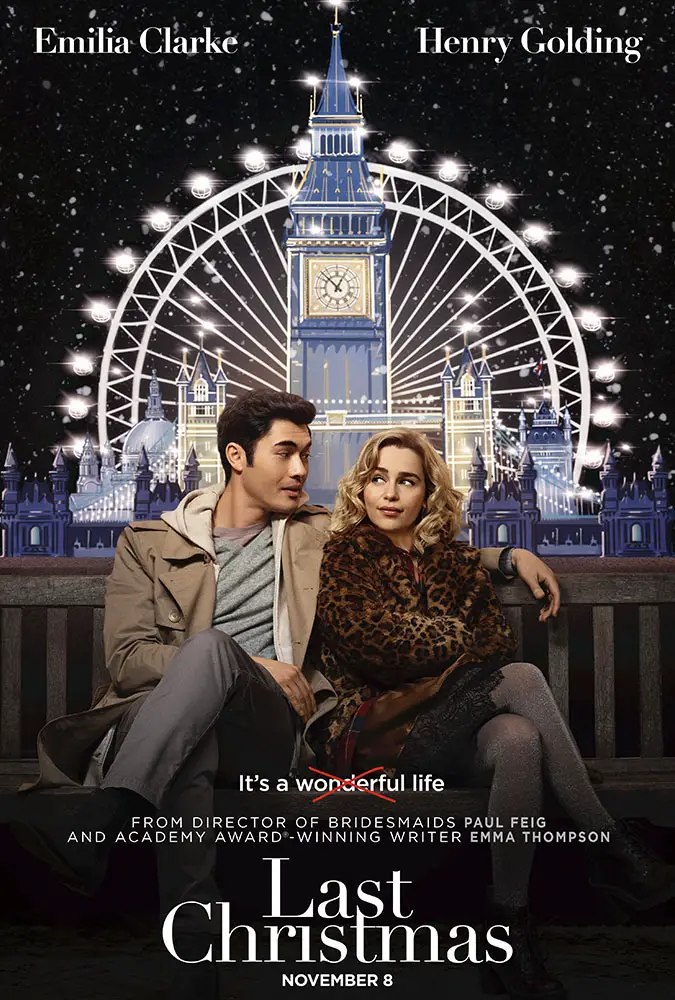 "…the song Last Christmas is woven throughout the film..."