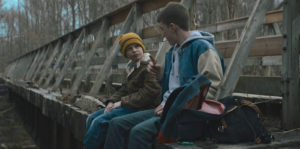 Sadly, there's no shortage of source material for tragic tales of gun violence in the United States. Luis Gerard's powerful short The Wake feels both urgent and sadly ordinary as it demonstrates just how prone to accidental gun violence we have become.
Set in an unnamed slice of suburbia, we meet the Carpenter family. Father Gary (Robert Fulton) runs a funeral business out of his house and is consumed with his job. The mother, Ivy (Patty Sullivan), helps with preparations and acts as a buffer between her husband's outbursts and her two young sons. The children are teen Walter (Isaac Kragten) and his younger brother Martin (Zander Colbeck-Bhola), who, uninterested in the family business, are often left to bide time on their own as their house is turned into a funeral parlor. Unfortunately, Martin uses the time to rummage through the homes of the deceased while their family gathers at his home.
Walter enlists Isaac, who happens to be deaf, as his accomplice. As Isaac idolizes his older brother, he reluctantly agrees to tag along. The boys typically find an open window or door and slide inside to pilfer various knickknacks that they will, in turn, sell for cash: jewelry, figurines, and, in one instance, a pistol that they decided to keep for themselves. During one particular excursion, the two enter a vacant home through the basement and begin rifling through the room to little avail when Walter informs his brother he's venturing upstairs to look for more loot. During this time, the homeowner's loved one arrives, throwing Walter into a panic as young Issac unknowingly ambles alone in the basement.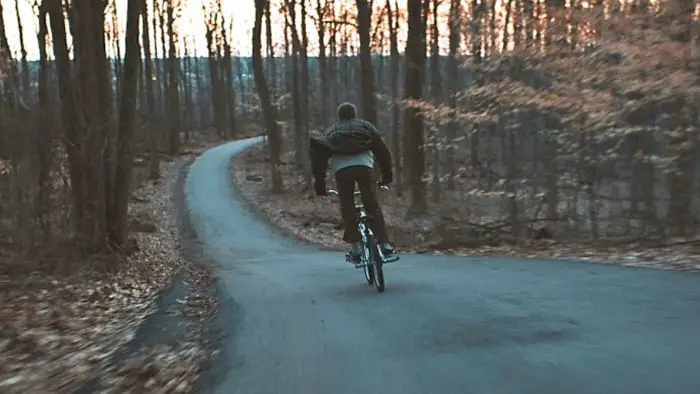 "…Martin uses the time to rummage through the homes of the deceased…"
Writer/director Gerard expertly builds his tale to its resolution, aided by sharp camerawork from Chris Mably, who most recently lensed the Star Trek: Discovery series. From opening shots that dissolve from a misty field to the father's cigarette-smoke-filled embalming room to the final slow tracking shot, The Wake has the lacquer of a full-length feature.
Narratively, Gerard seems a bit conflicted on exactly where to stick the landing, as there appears to be three distinctly different endings he reaches. All would suffice and make for solid conclusions to his tale but feel a bit awkward when stacked at the finale. That said, the short film remains an urgent, sturdy piece of storytelling enhanced by grounded, realistic performances from Kragten and Colbeck-Bhola. Both young leads embody their respective ages, rudderless teens fueled by the thrill of flirting with danger and the cautious idolatry of their younger siblings.
Clocking in about 20 minutes, The Wake could stand to shear a few minutes from its final runtime. That said, the film never feels as though it's overstayed its welcome as it's always artistically and dramatically engaging. And it's yet another all-too-real alarm bell for life in a country in which guns are responsible for three-quarters of all killings.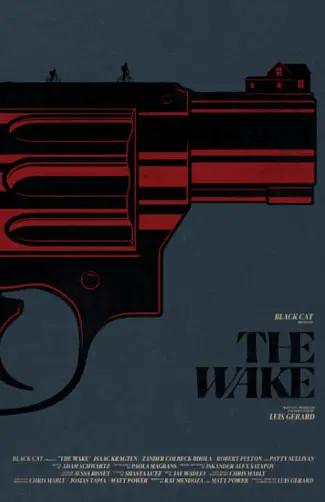 "…artistically and dramatically engaging."