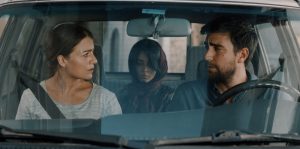 Olgun Özdemir's touching anti-war drama Scent of My Daughter intertwines multiples storylines against the backdrop of global sociopolitical unrest. Call it Babel's low-budget Turkish cousin. While Özdemir may lack Alejandro González Iñárritu's scope and ambition (not to mention funds), the filmmaker makes up for it by being unafraid to go for broke and wearing his heart on his sleeve.
A French mother, Beatrice (Clémence Verniau), travels to Turkey to mourn the death of her daughter, her husband, and her parents in a terrorist attack. In the meantime, a trio of Turkish army soldiers transports Syrian refugees to reunite them with their loved ones. One of the refugees, the determined young Hevi (Yilsen Ozdemir), makes her escape at a gas station. Traumatized from being a slave to ISIS terrorists, Hevi doesn't trust anyone. Fate leads her to a cemetery – just in time to prevent the heartbroken Beatrice from committing suicide over her daughter's grave.
The two women end up at a motel, where Ibrahim (Jake Gyllenhaal-lookalike Caglar Ertugrul) – who has demons of his own – agrees to escort them to nearby refugee camps, in hopes of reuniting Hevi with her sister. As a way of exorcising her grief, Beatrice has fully dedicated herself to the task of providing solace for another lost soul.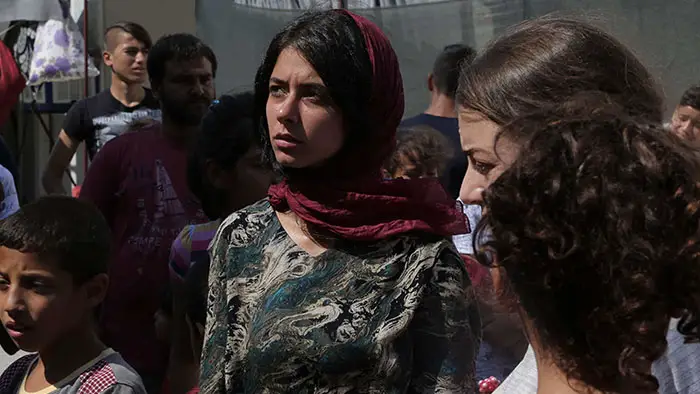 "…agrees to escort them to nearby refugee camps, in hopes of reuniting Hevi with her sister…"
The film's overriding sentiment of "war is bad; we're all human so we should love each other" is a tad simplistic, on-the-nose and so overused in cinema it's become archaic. However, Özdemir's compassion for his characters and the assuredness with which he guides us through this genuinely heartfelt story carries us through the rougher, more prosaic patches.
Some of the issues stem from post-production. I'm getting exasperated of seeing poorly-subtitled features. It's not just about the grammar and spelling – it's about the poetry of the original language, and conveying it on-screen. One could tell the parts of Scent of My Daughter that aren't spoken in English are infinitely more resonant than the words make them out to be. I implore companies to spend a little more care on this aspect, as it can make or break a feature.
Sadly, poor subtitles aren't the only issue with this film. Characters translate things to each other three times unnecessarily, in sequences that could've been trimmed. Özdemir has a clear predilection for swelling musical cues, flashbacks of characters running through golden cornfields, and folks commenting on the absurd state of violence in this world. People yell at God, and priests longingly follow departing sinners on their quests.
Yet the film avoids sinking in molten cheese. Clémence Verniau shines as a grieving mother who, despite the language barrier, develops a believable, touching relationship with Hevi. The two women finding solace in each other's misery propels us through the film, as does Ertugrul's laid-back, star-making turn (seriously, he should play Gyllenhaal's alter ego in a Denis Villeneuve feature). Özdemir maintains a contemplative, sorrowful mood that lingers after the credits roll.
"There's something about these lands that keeps people hopeful and resilient," Ibrahim tells Beatrice about Turkey's war-torn past. Scent of My Daughter, dedicated to the victims of terrorism, makes one wonder what Özdemir could do with a Babel-sized budget.
Scent of My Daughter screened at the 2020 Method Fest.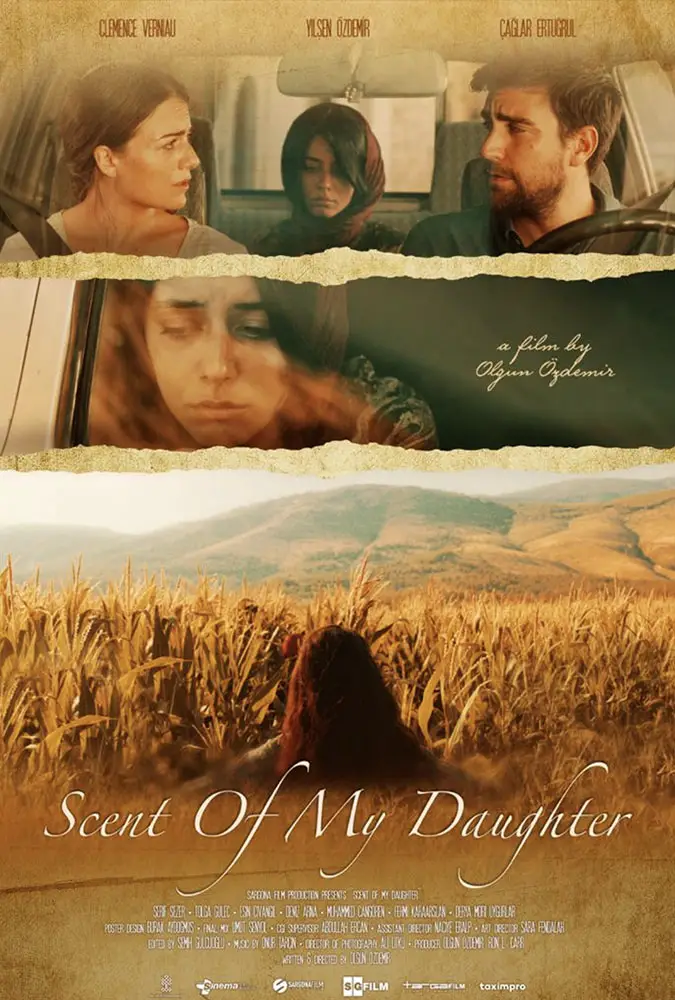 "…makes one wonder what Özdemir could do with a Babel-sized budget"