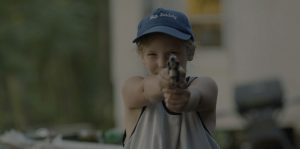 Her Name Was Jo follows 10-year old Jo (Mary Cate Williams), who, after the death of her abusive stepfather, embarks on a journey from Virginia to Los Angeles in search of her biological father. Accompanied only by her best friend Selma (Eliza Duca), Jo battles drug dealers, personal demons, and isolation in this Thelma & Louise–meets-Room drama. Writer-director Joe Duca tells a story of friendship, freedom, and growing up through its captivating and fresh take of life on the run.
Told through the eyes of Jo, a young girl with an abusive past, the film begins by establishing the friendship between Jo and Selma while displaying the daily abuse at the hands of her stepfather, Bill (Jim Constable). After Bill dies of a drug overdose, Jo takes the opportunity to escape her life in the Shenandoah Valley in hopes of a life with her biological father, folk singer Johnny Alvarez (Robert Hardin). With only a CD of her father's music as her guide, Jo and Selma dump the body, steal a car, get kidnapped by drug dealers, and wander the streets of Las Vegas in search of life beyond abuse and freedom in the "City of Angels."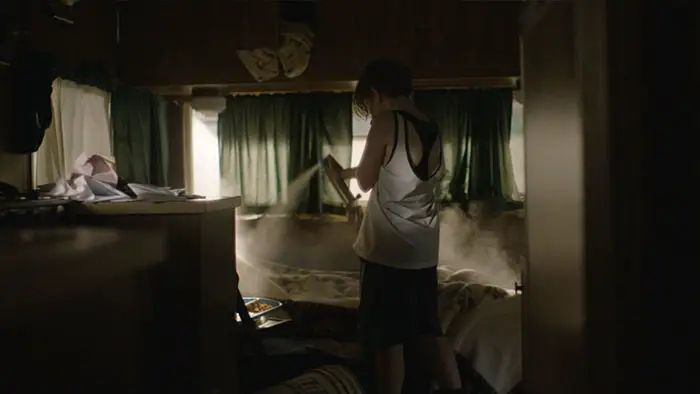 "…after the death of her abusive stepfather, [Jo] embarks on a journey…in search of her biological father."
Her Name Was Jo features an outstanding and nuanced performance by May Cate Williams as Jo. Throughout the film, Williams conveys complex feelings of loss, hopelessness, and bittersweet nostalgia through not only her dialogue but also moments of silence. Duca puts care into every frame of the film depicting beautiful, soaring shots of nature throughout the girls' journey. He also brings the narrative right into the girls' conversations, creating authentic and very human moments.
My biggest highlight of Her Name Was Jo was the tonal shifts in organic and meaningful scenes, such as when Jo rescued her kidnappers' pregnant girlfriend. The part when she shows off her scars around the campfire is another highlight. To avoid spoilers, just know that Jo's poignant moment at the climax is sublime. Throughout the film, Duca shows his ability to write moments of intensity, heartbreak, and even beauty during times of tragedy. These scenes of complex emotion are complimented perfectly by the cast's ability to breathe further life into already-strong characters.
I completely enjoyed my experience viewing Her Name Was Jo. I was more than successfully manipulated by this film. I felt the adrenaline when Jo fled her captors, cried when she showed her scars, and laughed at her and Selma's moments of just being kids. There are moments in the film that tend to linger a little long. However, beyond such minor issues, Her Name Was Jo is an excellent journey of compelling characters tossed into the worst of circumstances.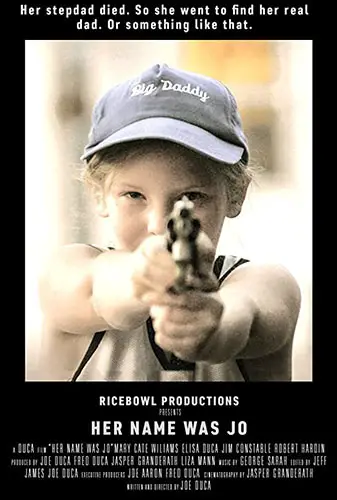 "…captivating and fresh take of life on the run. "