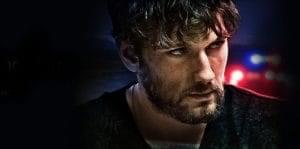 Of course, the best-written part in the world wouldn't feel believable if the acting weren't up to snuff. Alex Pettyfer, probably best known for starring in the first Magic Mike movie, is remarkable as Nick. That the audience always empathizes and roots for him is a testament to that fact, as Nick is capable of doing awful things. James Freedson-Jackson is equally compelling as the younger half of this unlikely duo. He plays the more insane moments straight-faced and earnest, which helps ground the film and prevents it from ever becoming over the top. Althaus is charming as Kelly, bringing her lively and helpful demeanor to full life. Detective Reynolds becomes a major player in the later half of the movie, and Melanie Nicholls-King is superb as the shrewd cop.
"…a purpose that was not evident until the finale."
Radcliff and Wolkstein's directing is simple, with even the more fantastical elements being presented as ordinary. That's not to imply they employ a point and shoot tactic, as there are lots of long, unbroken taken when the environments envelop our protagonists.  This allows the directors to focus on the emotional core of each scene, and give it room to breathe in a way that is captivating and honest.
The Strange Ones is an elegant drama whose ending becomes poignant and elegiac. Brought to life by stellar acting and engrossing yet straightforward directing, the more the audience discovers, the more hypnotic everything becomes. It is a rewarding, spellbinding watch.
The Stranges Ones (2018) Directed by Christopher Radcliff, Lauren Wolkstein. Written by Christopher Radcliff, Lauren Wolkstein. Starring Alex Pettyfer, James Freedson-Jackson, Emily Althaus, Melanie Nicholls-King, Olivia Wang, Owen Campbell, Marin Ireland.
Grade A-