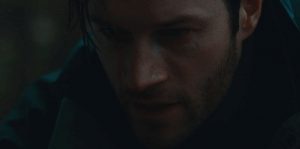 Perhaps the only intellectually stimulating part of The Retreat is the concept of the narrative, which entertains two distinct realities. The first is definitely the more fascinating of the two; it imagines a series of events where Gus gets high and stabs a monster to death to wake up and find out that he killed his best friend. Without showing any remorse, he immediately goes on the run and ends up eating the flesh of his friend's rotting corpse to stay alive. For a brief period, Wemple tricks us into believing that he will extract a coherent artistic statement out of this mess by suggesting that the idea of the monster is an element of the human condition.
The second, and artistically inferior, reality insists that Gus never killed Adam, that he was only capable of dreaming of that kind of violence, and that he expunges his guilt by saving Adam from the monsters. Wemple does his best to underline the narrative's blatant absurdity with psychoanalytical ratiocination in an equally crude manner. The film keeps transitioning back and forth between these different realities, as well as the past and the present. More importantly, it keeps reverting to a therapist's office where Gus is constantly asked: "Do you know where you are right now?"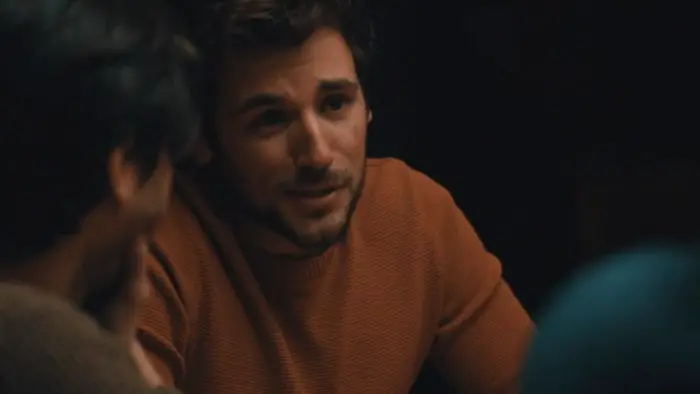 "…beats us over the head with its platitudes while painfully pretending otherwise."
Just when it promises to rise above its own banality, The Retreat runs back to the deceptively comforting arms of the poorly-constructed Wendigo. By the end, it's unclear whether the director believes that the moral framework of the repulsively infantile protagonist can be excused because of an external evil or whether he has attempted to posit that evil is always internal.
Like The Shining, he attempts to further complicate the problematic narrative by using a photograph: a tangible document of the existence of the Wendigo. Unlike Kubrick's classic, this happens after 80 minutes of Sisyphean pseudo-cinematic travails, which offer no consistent revelations. Some movies masterfully experiment with this ambiguity, but The Retreat is not one of them. It beats us over the head with its platitudes while painfully pretending otherwise.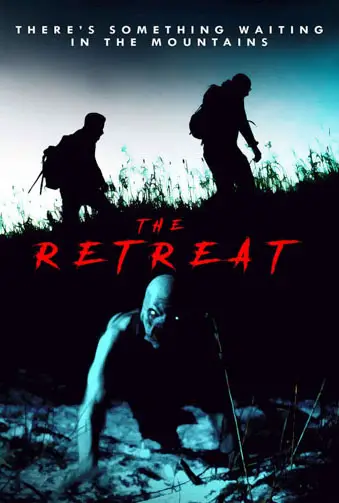 "…shatters the binaries of nature and culture..."