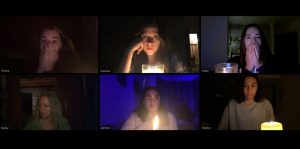 In the world of quarantine and social distancing, Zoom has emerged supreme as one of the most essential services for work and entertainment. School is being held on the platform, while friends and family who were forced to remain home during a number of special occasions used it as a way to communicate with one another. This particular piece of technology has made the lives of hundreds of thousands of individuals around the world significantly easier during these trying times. In addition to these essential functions, the video conferencing platform has made it clear that a number of unique activities are possible from the safety of your own home. Host is the story of one of these unique activities being performed via Zoom.
When Haley (Haley Bishop) asks a friend of hers, Seylan (Seylan Baxter), to perform a seance for her and her other friends — Jemma (Jemma Moore), Emma (Emma Louise Webb), Radina (Radina Drandova), and Caroline (Caroline Ward) — she expects it to be a simple, hour of fun. However, when one of the friends unintentionally antagonizes a spirit on the astral plane, things go awry, and their night will take a turn for the worse. Haley, who's hosting the meeting, will be forced to take things into her own hands and put an end to the madness surrounding her and her friends. Can she save the day, or will the insidious spirit successfully exact revenge on the group that has wronged it?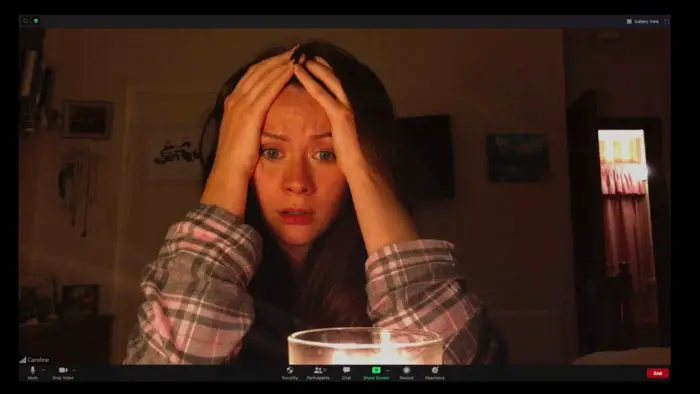 "…unintentionally antagonizes a spirit on the astral plane…"
The first ten minutes move slowly as Host attempts to establish each of the characters and create a bond between them and the audience. This intro consists of a series of friends seeing each other for the first time in months, as a result of COVID, and getting situated on Zoom as they wait for the medium to arrive. Writer-director Rob Savage doesn't do much to help the characters establish a rapport with viewers other than having them simply sign on and briefly introduce themselves. It seems like the message may be lost if a connection isn't made. However, the simplicity of what is transpiring and the accuracy of the Zoom meeting and its features allows viewers to appreciate all that Haley and her friends are engaged in.
That simplicity goes a long way throughout the film. The world is familiar with Zoom and how it works, which poses somewhat of a challenge for Savage and his crew. Savage must ensure that the details are spot on and that everything is believable in terms of the technology present. Every sound, feature, and disadvantage that Zoom has is expressed clearly, and this attention to detail plays a pivotal role in the movie's success.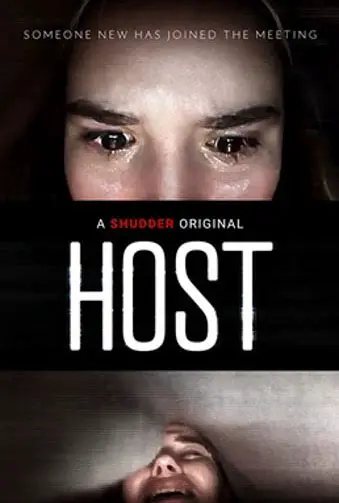 "…moments when the slew of things transpiring at once make the movie dizzying."