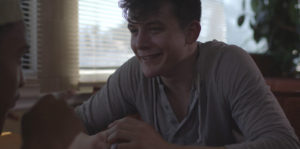 Director-writer Jake Shiptenko's The Plymouth Period takes the viewer on a one-day journey in the life of college freshman Charlie (Alec Zais), who's come home for Thanksgiving break. He doesn't go to his parent's house right away and is clearly struggling as he reconnects with friends and acquaintances after being away. He's carrying a heavy secret, and we learn that Charlie is not adapting to college life. His grades are failing, and his relationship with his girlfriend, Andi (Marissa Berger), has come apart.
As his day wears on, Charlie finds himself in a weird, discomfiting space. He is in his hometown, seeking known quantities, but nothing seems as it was before. The disquiet comes from his realization that while the town hasn't changed, he has. Charlie lacks fulfillment and feels purposeless. He expected that he'd have a path for his life worked out by the time he got to college, but he doesn't, and this leaves him empty and panicked.
This lack of direction is compounded by the fact that the people he meets all seem to be intently striving toward a life they've chosen. They are all "burdened with glorious purpose (like Loki)," or at least appear to be. Charlie's unmet expectations have left him in a terrible state, and he dreads telling his parents about his grades. What he seems to be missing is that so many people around him are struggling as well, as he's seeing only his own pain.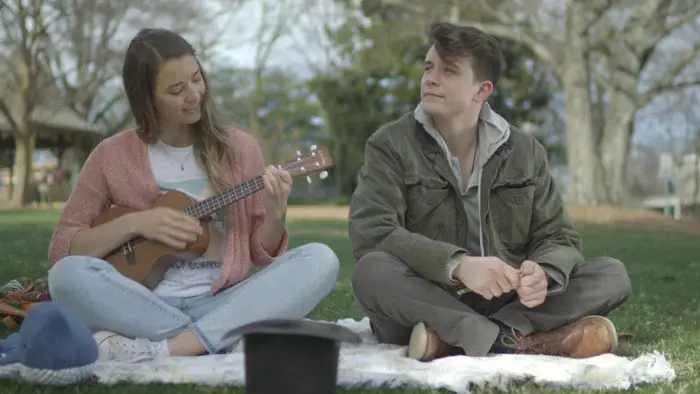 "…Charlie is not adapting to college life…"
Running for a little more than an hour, The Plymouth Period presents a moment in time in Charlie's life rather than following the sequence of a traditional scripted narrative. It feels like a Richard Linklater film. In the crowdfunding pitch for the film, Shiptenko says, "I was inspired to make this film by the works of Richard Linklater, Harmony Korine, and Cameron Crowe. I love the dialogue and environments these directors use to tell their stories." This film was originally made as a Syracuse University thesis project but is well beyond the typical "student film" in terms of format, performance, and subject matter.
Shiptenko has taken his subject from observing people his age navigating college and taking their first steps into the wider adult world. This is a time when the world is uncertain and experiencing crazy political and social dynamics. Charlie's generation has grown up disappointed. Their parents' and grandparents' generations have clung to American cultural standards that emerged from a post-WWII period of growth and change and then got stuck in the American psyche from TV shows of the time. Despite radical cultural shifts since then, the "ideal" American life has stayed frozen in this suspended-animation zeitgeist. Charlie (and, of course, Shiptenko speaking through the character) perfectly captures the mix of anxiety and ennui that young adults are facing.
The Plymouth Period has high cinematography, soundtrack, and editing production values. There is nothing lacking in the craft areas of filmmaking. Charlie may not be clear on his purpose, but Shiptenko should be: we can expect many great films from him to come.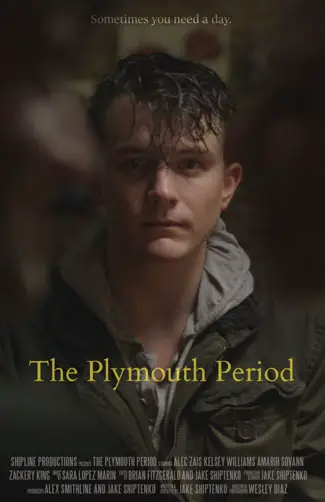 "…feels like a Richard Linklater film."