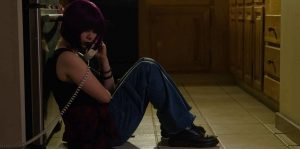 Generation Wrecks presents a new version of The Breakfast Club with a touch of Mean Girls and a sprinkle of "All Lives Matter." With a packed soundtrack selected from its 1990s setting, this coming-of-age dramedy is about friendships, relationships, and being an outsider captures teenage angst and more. Directed by Kevin T. Morales and written by Victoria Leigh, Bridget McGarry, and Morales, the story focuses on the high schooler who has put up with years of abuse or being overlooked and realizing that their brains and resilience have made them better than most, especially as individuals.
Stacy (Bridget McGarry) and Liz (Victoria Leigh) were once close friends, but since a dramatic outing of Liz by Stacy in 7th grade, their close friendship turned into a personal vendetta. Now juniors, Liz, a Goth outsider, and Stacy, a popular cheerleader, will finally settle their score before entering their last year of high school as they apply to college and take steps toward life after high school.
Upon learning of Liz's brother's death by drowning, Stacy's guilt towards her treatment of Liz gets to her. She decides to organize a weekend getaway at a cabin in the woods — a place they enjoyed as kids. A savvy, tough, and revengeful Liz agrees but, on her terms, as she is the one grieving and has suffered many years of abuse at the hands of Stacy. Liz invites her friends, a gang of misfits, otherwise known as GATE.
Overseeing the weekend as chaperones are Stacy's very cool brother Brandon (Okieriete Onaodowan) and effervescent girlfriend Jess (Alice Kremelberg). These two also confront their own familial issues with Stacy along with those of the group; although their role is, for the most part, minimal, they do add a bit of comic relief.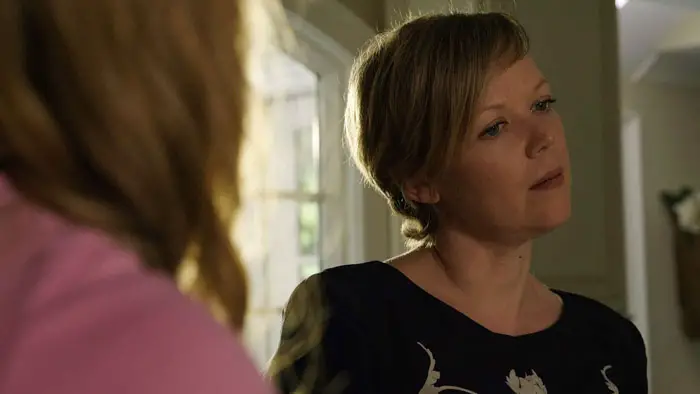 "…organize a weekend getaway at a cabin in the woods — a place they enjoyed as kids…"
There's a great deal of identity searching in Generation Wrecks. Rebecca (Violet Prete) has to stand up to a helicopter mother, a role Heather Matarazzo, of Welcome to the Dollhouse fame captures perfectly. Rebecca's been invited for the weekend and has never slept a night away from home or even spoken to a boy. It perfectly captures the rebellious nature of being a teen without going too broad.
The eight young Gen Xers, all unique and different, have a great rapport with each other and are very pleasing to watch on-screen with how they connect and bond in an almost two-hour-long film. There are some great performances throughout, including Brittany (Noa Solomon), a bit of a rebel who gets to know Shane (Sam Poon), and takes on Rebecca, who she dubs "roach," to give her a leg-up in the world. In addition, Tony (John Gargan), Ryan (Jonah Barricklo), and Freddy (Jibreel Mawry) all face a truth about themselves that they have been hiding behind and from their weekend bonding feel released.
Generation Wrecks is also about how 1990s Generation Xers were conscious of change happening right in front of them. In the end, there's resolution, but not without drama from a house full of teenagers with a bag of weed, pizza, music, hide and seek, truth or dare, and a lot of confessions — a Gen Xers most revered characteristic. The character development of Stacy and Liz definitely benefits from the close attention paid by the writers.
Distracted, complicated, and seeking acceptance, Generation Wrecks presents a bit more of a reality-based Gen X than perhaps the one that Hollywood created. But it does feel as if there's a mix of generations, not only Gen X, on display.
"…great performances throughout..."