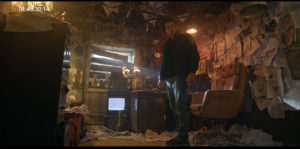 The Breach is set in a small town wherein Sheriff John (Allan Hawco) is preparing to leave for a job in the big city. Yes, apparently, even in the 21st century, screenwriters Nick Cutter and Ian Weir decide to trot that tired cliche out. But, before he moves on and out, a corpse whose insides are shredded is discovered. This is where director Rodrigo Gudiño shows his skills, as he handles the ensuing mystery and horror brilliantly, even when the script is slightly underbaked.
The corpse is found to be renowned physicist Cole Parsons (Adam Kenneth Wilson), who was leasing a cabin in the woods nearby. Cole hired Meg (Emily Alatalo) to be his guide, so she, along with coroner Jacob (Wesley French), for some unknown purpose. And who should show up as they investigate what led to Cole's demise? None other than Cole himself. How is he alive, and why is his wife, Linda (Natalie Brown), also stalking about the cabin?
The threadbare plot of The Breach is really not that new. It's a cabin in the woods tale mixed with From Beyond or The Resonator: Miskatonic U. But that's not a bad thing, as it is all about the execution and Gudiño delivers in spades. Yes, there are cliches within the screenplay, and character motivations aren't the deepest, but none of that matters. The director keeps the pace moving smoothly while ensuring audiences feel every creepy turn once the nightmare begins.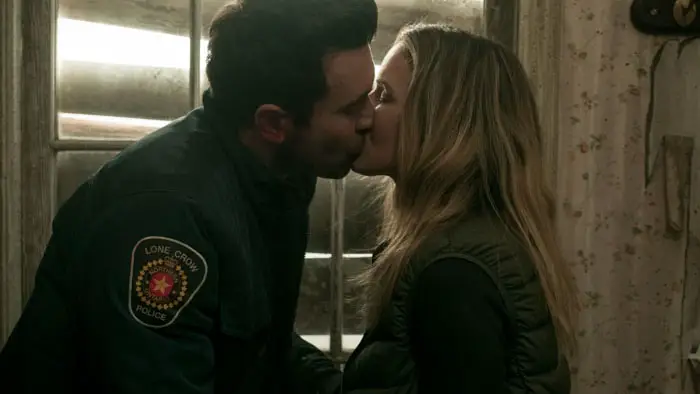 "…who should show up as they investigate what led to Cole's demise? None other than Cole…"
To that end, special effects make-up artists Daniel Baker and Chris Cooper bring their A-game to the creature designs. I don't know what the budget for the film was, but no matter that number, the make-up artists and director of photography, Eric Oh, ensure the picture looks incredible from start to finish. The lighting, especially as the story swerves into the more eerie aspects, is stunning, accentuating the melancholic and frightening vibes.
Also helping The Breach reach maximum levels of scary is the cast. Hawco is quite good as the frustrated cop, while Alatalo makes Meg more than just a put-upon ex. French allows himself to be hatable, while Brown is absolutely sympathetic as the grieving (?) wife. Wilson plays Cole as calm and confused, which helps further the mystery.
Does The Breach rely on some cliches and broad archetypes? Yes. But, the make-up effects are so gnarly and gruesome and the horror genuinely creepy that it hardly matters. Add to that the impressive cinematography and excellent acting, and one is left with a creepy, fun little flick.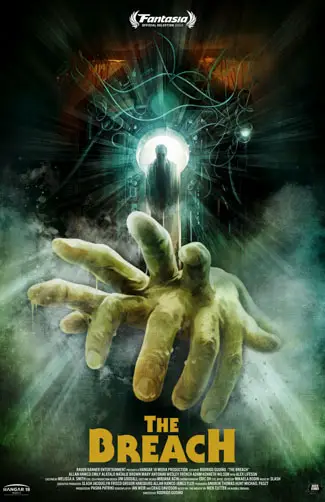 "…a creepy, fun little flick."