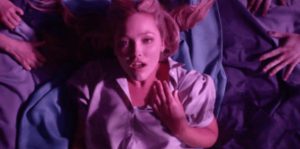 For those who only know Full Moon Entertainment as the independent studio behind the goofy Evil Bong series or cheesy antics of The Gingerdead Man, it may come as a surprise to learn that they have their own streaming service. Given their decades-long history (over 30-years and still going) and enormous catalog of titles, this does make sense. As with any content provider, Full Moon wants to release new productions on their streaming service.
Enter The Resonator: Miskatonic U. The William Butler directed and penned first episode of the series introduces Crawford Tillinghast (Dane Oliver), an extremely bright college student who is haunted by his father's death. So, stealing some equipment from Miskatonic University's science department, Crawford decides to recreate his father's last experiment and get answers for himself. But he was to act quickly, as Professor Wallace (Michael Paré) is tracking down whoever stole the machinery and materials.
With his girlfriend, Mara (Christina Hélène Braa), and friends Brandon (Austin Woods), Carrie (Amanda Jones), Bear (Alex Keener), in tow, Crawford turns on the completed machine. It allows other dimensions to be seen, and the sight is unbelievable. But, something sinister breaks through, seeking to hurt the group who broke the barrier. Now, they must figure out how to kill it before it kills them.
As if it wasn't apparent from the title of the show or the plot description, The Resonator: Miskatonic U draws a lot of inspiration from the films of Stuart Gordon, specifically Re-Animator and From Beyond. This is not a bad thing, mind you, as those films are great, and it is pretty cool seeing them being honored and recognized in current projects. So, does Butler pay homage, or does he straight up rip off those works?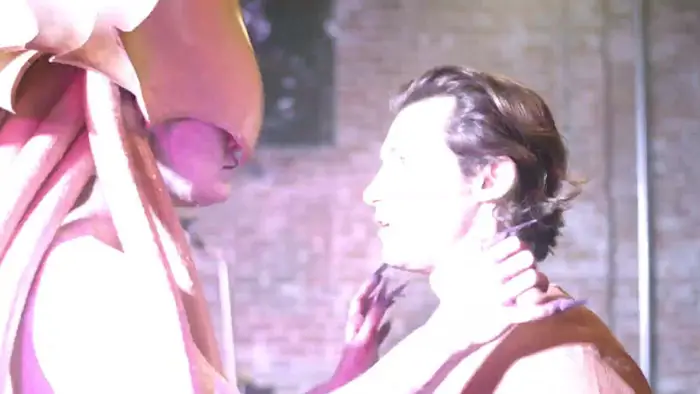 "… Crawford turns on the completed machine…something sinister breaks through, seeking to hurt the group…"
Happily, while the influences are obvious, there is enough originality here for the series to easily maintain its own identity. Crawford spends a lot of the usual mad scientist tropes audiences will be familiar with. Not all of them, but enough to be a three-dimensional person. It helps that Dane Oliver is good-looking and charming enough to pull off the smug confidence the role requires. Paré's Professor Wallace is also engaging, and the actor brings his trademark dramatic weight to what could have been a thankless role.
While the rest of the cast is just fine, the writing for them is not quite as strong, with most other characters having a trait or two to their name. Plus, while the rationalization behind the experiment makes sense, The Resonator: Miskatonic U is yet another horror project wherein it seems horror tales don't exist as the consequences seem foretold.
However, the direction is strong, with Butler creatively mixing decent CGI and excellent practical effects to craft a strong visual style. The lighting is also quite good, with colors popping off the screen, especially when dimensions are bleeding through. Richard Band's score is lively and spooky at the same time, fitting the eerie atmosphere and quick pace of the episode well.
While not perfect, there is enough in the pilot episode of The Resonator: Miskatonic U to lure audience members back each week. The cast is good, the effects are great, the music is terrific, and the whole affair is quite creepy. It's vintage Charles Band with a modern Full Moon twist, which makes the show worth it all on its own.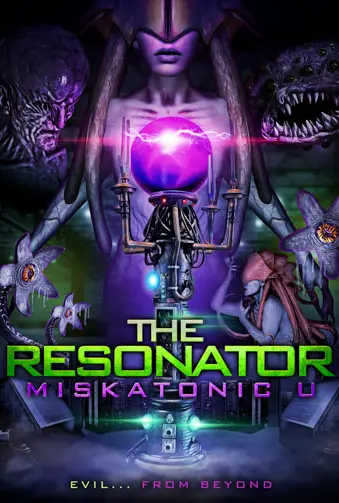 "…vintage Charles Band with a modern Full Moon twist..."