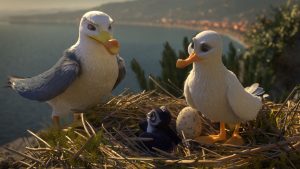 Ah, the perils of digital artistry. These days, any computer-animated feature that's not Disney, Pixar, Illumination, Blue Sky, or DreamWorks has their work cut out for them. Even Laika's stop-motion, Golden Globe-winning Missing Link, was a box-office flop. People have come to expect the most seamless of visuals, the most nuanced of character expressions, the most life-like scenery from their cartoons.
You can't even refer to them as 'toons anymore, really – films like The Lion King remake have transcended mere animation into the uncanny VR valley. These days, without the necessary budget, it's wise to abandon the notion of a feature-length computer-animated feature altogether, and rely on your imagination to overshadow visual gloss (see: this year's Oscar nominee, Jeremy Clapin's I Lost My Body).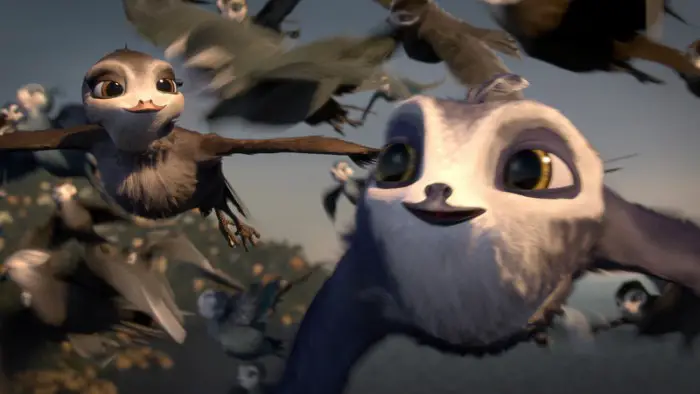 "…has to choose between two families, whilst fighting off more rats, flying into the eye of a storm and, yes, discovering himself."
The German company, LUXX Film, boldly disregards those challenges with their latest eye-scorching fest, Christian Haas' Swift (also titled Birds of a Feather and Manou the Swift, in what must have been a hell of a brainstorming session). The film goes a long way in proving my point. If its story were as compelling and original as its animation were shoddy, I might have disregarded the latter aspect.
Sadly, Swift's tale of finding acceptance is as by-the-numbers as it gets. Its utter tonal inconsistency and the unfavorable comparisons it invites to Zack Snyder's gorgeous, vastly underrated Legend of the Guardians: The Owls of Ga'Hoole (which was made 10 years ago and still looks 10 times better) makes it that much more pointless. The wee ones may find some enjoyment here, but with so many superior alternatives, why subject them to this headache-inducing mess?
Little blue Manou (shrilly voiced by Josh Keaton) is not like the other seagulls. That is because he's not a seagull at all but a swift, adopted by gulls Blanche (Kate Winslet) and her stern husband Yves (Willem Dafoe). After a myriad of forgettable contrivances, Manou has to prove that he's "ready for the great journey South," by participating in a race. However, despite crushing the race, the little swift fails to protect his family's unhatched eggs from evil rats and consequently gets exiled by dad. So Manou joins fellow swifts, falling for the overbearing Kalifa (Cassandra Steen) in the process. Eventually, he has to choose between two families, whilst fighting off more rats, flying into the eye of a storm and, yes, discovering himself.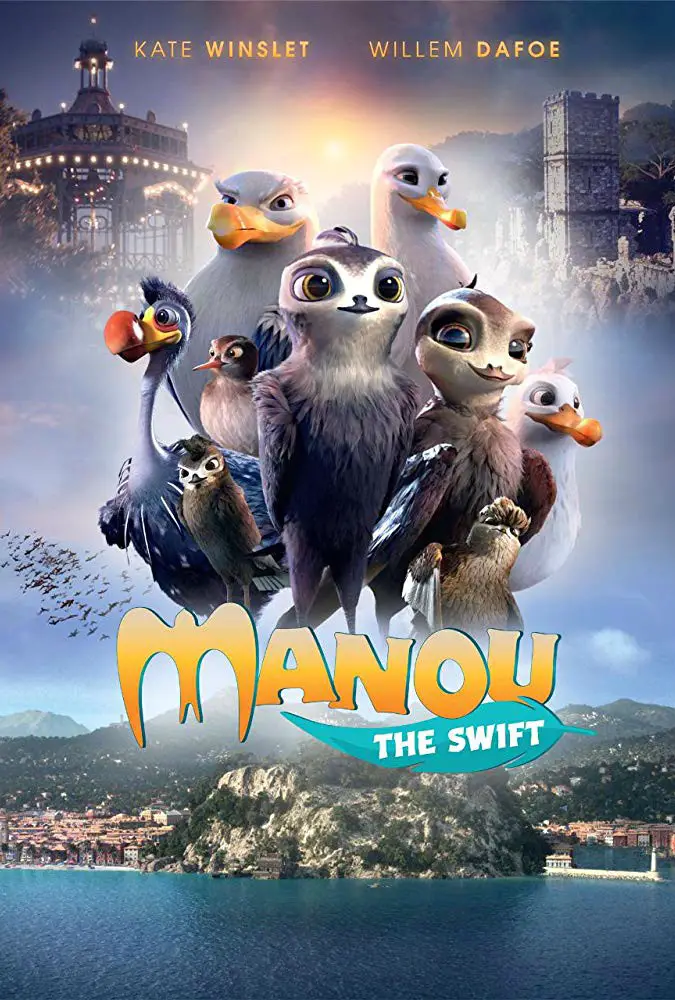 "…the perils of digital artistry."