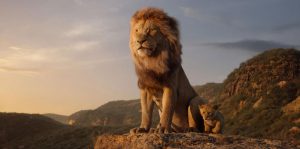 We can complain all we want about why Disney is making a live-action version of every single one of its animated classics. The reality is our complaints will go unheard, so why are we rehashing the point yet again.
Now we have director Jon Favreau's version of The Lion King. Without going too much into the plot, Simba is the future king of the pride lands. He's duped by his Uncle Scar into to thinking he caused his father's death. After running away, Simba finds himself, defeats Scar and takes his rightful place at the throne with the help of a meerkat and a warthog.
Starting with the obvious, The Lion King is, for the most part, a shot-for-shot remake of the original from 1994, but unlike the Beauty and the Beast remake, this photo-realistic Lion King leaps ahead of the original as the better picture. The opening song Circle of Life is beautiful and breathtaking and worth watching in 3D, along with the rest of the film. As logic would say if you have two films of the same story and one is visually superior, then the visually superior one is the better film. In fact, it's the sole reason, it supplants the first film. I understand this statement may not go well with die-hard fans of the classic. I get it. It's like someone just created a superior clone of your dead father. It's still not dad.
"The opening song Circle of Life is beautiful and breathtaking and worth watching in 3D…"
Let's put it this way. If a global power outage wiped the memory of the first Lion King movie from everyone's mind, except Jon Favreau. Like the film Yesterday, he capitalizes on this and makes this version, we would all love it, our kids would love it, and it would be hailed as a classic. Moan all you want; this is a great film.
Did I mention it's a beautiful film? It is. It's absolutely gorgeous from the detailed African backdrop to the authentic representation of every animal from their physical appearance to movements. Technically, this version of The Lion King is an animated feature with only one actual live-action scene. Unlike the hand-drawn version, the Pridelands is fully mapped out, and you get a sense of location (where each set-piece is located) throughout the film.
Back to comparisons. I get it. I saw the original literally thousands of times. I could not help but compare every second of this film with the original, but at some point, you just have to accept this movie exsits. You could go made playing the comparison game and ruin the experience for you and those around you (i.e. family).
If we have to play the comparison game, here's where the film fell short. One, they ruined Be Prepared by smashing all of its verses into one and just destroyed the chorus. Two, Donald Glover is no Matthew Broderick, and Chiwetel Ejiofor comes nowhere near Jeremy Irons' performance and silky, yet sinister voice. Glover and Ejiofor were not bad by any means and representation and all that stuff. Three, for some reason they separated out the hyena Shenzi (Florence Kasumba) from the pack. I don't know why, but they gave her this independent, strong, villainous female counterpart to Beyoncé's Nala rather than as the leader of the hyenas. It didn't work and felt like it was pandering to the "Time Up" crowd.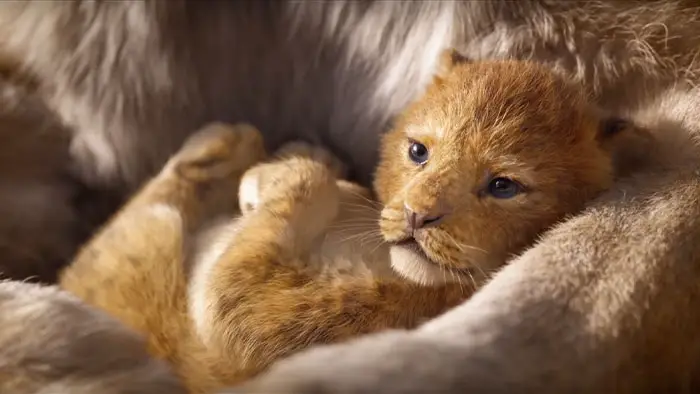 "…at some point, you just have to accept this movie exsits."
Attempts were made to be a little different from the original. Billy Eichner and Seth Rogan as Timon and Pumba were great, and Eichner is a scene-stealer. They may not have been as good as Nathan Lane and Ernie Sabella, but they held their own and did not disappoint.
My biggest worry before was the songs. I already mentioned the greatness of Circle of Life, but Favreau made I Just Can't Wait To Be King just as fun without resorting the fantastical dance number of the original. So also goes Can You Feel The Love Tonight and yes, we felt the love.
If I had the last copy of both films in existence and I had to burn one copy to save mankind in this strange dystopian future, I would easily burn the original 1994 Lion King saving Favreau's version. Sorry, I call it how I see it. Also, do yourself a favor, see The Lion King in the best theater in your area. Your iPad will not do it justice.
The Lion King (2019) Directed by Jon Favreau. Written by Jeff Nathanson. Starring James Earl Jones, Chiwetel Ejiofor, John Oliver, Alfre Woodard, Keegan-Michael Key, Eric André, Florence Kasumba, Seth Rogan, Billy Eichner, Donald Glover, Beyoncé Knowles-Carter.
8.5 out of 10 stars