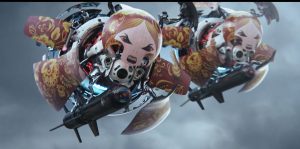 Call Sergey Lukyanenko the Russian Neil Gaiman…on steroids. The prolific Slavic author may lack his British counterpart's eloquence, subtlety, lyricism, or clarity of vision, but he similarly mixes the mundane with the surreal, clashing the hyper-real with the utterly bizarre. In 2004, director Timur Bekmambetov adapted Night Watch, the first book of Lukyanenko's uber-popular series (he also helmed its sequel, Day Watch, two years later, before becoming one of the most Wanted directors in America). The film depicted a battle between the forces of light and darkness, their war set against the background of contemporary Moscow. It featured vampires, evil dolls, Soviet trucks flipping over, lots of vodka and, of course, the apocalypse. If that sounds a lot like Gaiman's Good Omens or American Gods, well, that's because it is.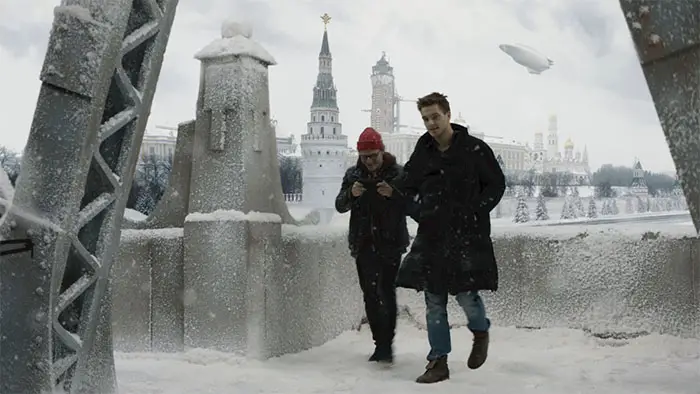 "His identity begins to melt away: neither his friends, nor anyone at work, seem to recognize him…"
Night Watch was by no means perfect, but it had spectacularly inventive touches and a darkly surreal vibe that helped it transcend the flaws. Director Sergey Mokritskiy seems to have set himself the goal to emulate Bekmambetov's success with his adaptation of Lukyanenko's A Rough Draft. Alas, just like Lukyanenko ain't Gaiman, Mokritskiy ain't Bekmambetov. Save for a few nifty visual touches here and there; the film's an unmitigated disaster, crammed with so many plot complications – in what I assume was an attempt to remain faithful to the source material – that it collapses under its own weight…which almost makes Rough Draft fun to watch.
When Kirill (Nikita Volkov), a successful video game designer, misses his girlfriend Anna's (Olga Borovskaya) birthday by a day, she straight-up leaves the poor bastard. "You invent new worlds, but I'm not a part of them," Anna states, in an obvious bit of foreshadowing. "I have a new job and a new boyfriend." (!) To make matters worse, a strange woman called Renata (Severija Janusauskaite) now lives in Kirill's apartment, claiming it as her own. The cops (implausibly) throw Kirill out of his own home. His identity begins to melt away: neither his friends, nor anyone at work, seem to recognize him, and his passport goes blank. Before he knows it, Kirill gets framed for a potential murder, his GPS leading him towards a tower in downtown Moscow, which functions as a gateway to – ready for this? – other worlds.
"…I appreciated the film's stabs at an 'Eastern-European steampunk' aesthetic."