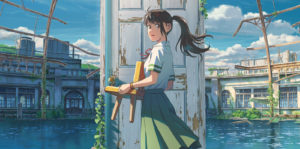 In addition to the main cast, each minor character displays the depth of voice talent within the film. This is on top of Shinkai's ability to make a world feel lived in (both for the dubbed and subbed versions). The characters are complex yet wholesome, each adding to the narrative and Suzume's worldview. The character and themes of Suzume often take precedence over specific plot points. A focus on emotion-driven action and character revelations over the plot is not dissimilar to other anime classics like Spirited Away or My Neighbor Totoro. While on the surface, this might make the film seem like a McGuffin-fueled odyssey, these moments always magnify the film's core emotional beats rather than setting up the next section of the story. The themes of love, friendship, and loss all circle throughout Suzume's adventure across Japan, conveyed through gorgeous animation.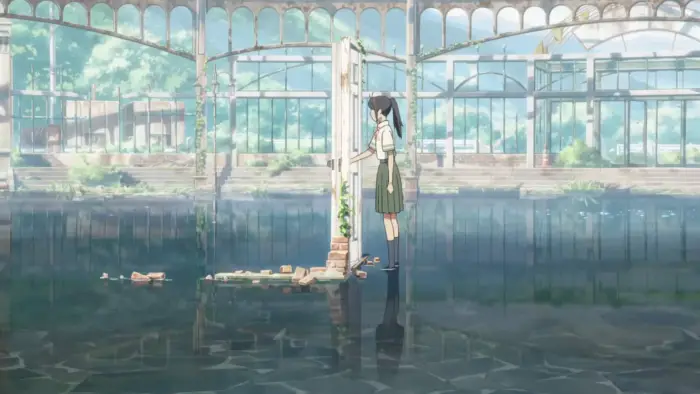 "Shinkai's eye for animation and artistry combines with the soundtrack to elevate the themes…"
While the story structure may be new to some audiences, all will appreciate the artistic style. Like Your Name and the Studio Ghibli classic Kiki's Delivery Service, every frame is a meticulously crafted piece of art. In fact, most scenes are capable of standing as a piece of art without the context of the film. The film features incredible details, from the small items in Suzume's house to the soaring landscapes of Japan. Everything has a strong sense of the story's aesthetic. Shinkai's eye for animation and artistry combines with the soundtrack to elevate the themes beyond what is on the page. The music matches each scene perfectly, with carefree pop tracks becoming anthems for Suzume's travels to soaring orchestral pieces, setting the stage for intense battles with the worm. Most impressively, the animation and soundtrack work in such unison they invite the audience into Suzume's life, investing us in her struggles.
Bear in mind, even with all the praise I just gave Suzume, there may be better introductions to this storytelling style. Surrendering immediate notions of the plot in favor of articulating how a scene makes one feel can be a hurdle for some Western audiences. Even outside of deliberate narrative choices, some subplots are rushed and need the clarity of Shinkai's previous work. However, none of these hangups diminish the climax or arc each character receives. Thematically and artistically, this is a gem. I am in awe of its animation and often find myself just looking at the vast backgrounds of each scene or relishing in the emotional nuances. It may not be the next Spirited Away or Your Name, but it is the first Suzume, and anime fans will love it.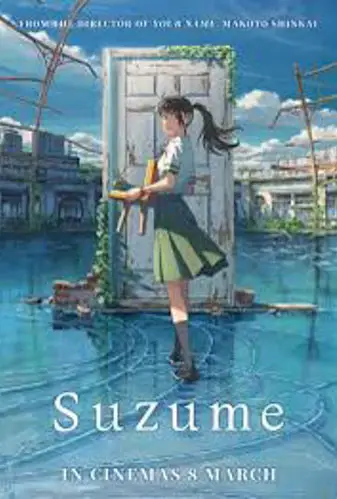 "…anime fans will love it."