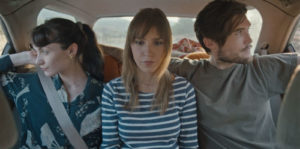 Soredia, written by Amanda Lucido and director Julia Ponce Diaz, gets its title from a lichen that groups on algae and breaks across it, feeding directly off the underwater plant. Paralleling that is French exchange student Lucie (Cassandra Due) and her trip to the mountains with her host and the host's friend. Mia (Kyla Dyan) is happy Lucie agreed to join her, but Lucie isn't sure where she fits within this dynamic.
Friends Nic (Taylor Brianna) and Margot (Adea Lennox) seem to mock Lucie's dependency on Mia. But, despite what Lucie overhears and sees, it could be a cross-cultural misunderstanding, as Mia takes it as good-natured ribbing. As the weekend trip wears on, what Lucie and Mia want from each other surfaces, begging the question of who is feeding off who.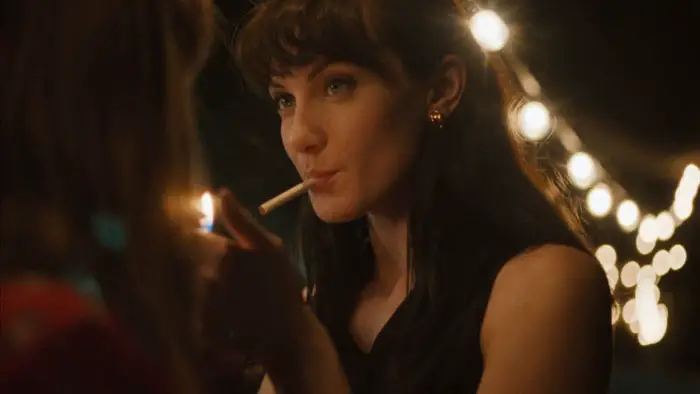 "…what Lucie and Mia want from each other surfaces…"
Soredia wastes no second of its 20-minute runtime, establishing Lucie and Mia. The way this relationship builds toward its wonderful conclusion is mesmerizing. To that end, the lead actors are brilliant. Due instantly gets audiences to like her, while Dyan is charming and flirty, and fun in all the right ways.
Soredia is a fun slice of life. The direction is good, and the story and dialogue are on point. Add to that the perfect acting, and one gets an incredible short.
For more information, visit the Soredia Instragram.