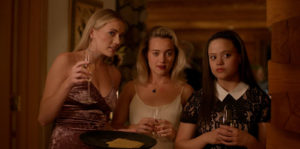 Directed by Megan Griffiths and written by Eliza Flug, Year of the Fox shares a tale of haunting class privilege through the voyeuristic eyes and narration of its principal character, Ivy (Sarah Jeffery). She's biracial, adopted, and about to be 18. Set in the late 1990s with a soundtrack of predominate hits of the time, this coming-of-age drama contains many layers about entering adulthood, especially in the myopic environs of mountain town wealth.
Ivy grew up in an uber-rich playground tucked away in the high hills of Aspen, Colorado. She was privileged in her well-healed and self-entitled community. As she sets the stage of her life in her monotone and controlled voice, Ivy describes her entrance into adulthood as a shattered reality, which begins when her father, Huxley (Jake Webber), and her mother, Paulene (Jane Adams) divorce, even though they are an odd couple. Over a year, Ivy travels back and forth from Aspen to Seattle, Washington, where her mother settles after the divorce. Her father begins a destructive course of action to prepare Ivy, she thinks, for the future, claiming to support her idea of attending art school.
It is a bizarre sense of reality ensconced and camouflaged in nature with fishing, camping, a jeep dubbed "The Beast," odd gifts, and his desire for social prowess disguised as a loving father. Although Ivy has an age-appropriate group of friends, including bestie and ice skating partner Layla (Lexi Simonsen), she begins to entertain life as an adult. Huxley's new girlfriend, Sibi (Arden Myrin), is his fun as he describes her. Ivy and Layla are the next generation to this underbelly of Aspen's privileged and self-entitlement community of parties, drugs, and sexual deviancy, misled by the idea of love with a "silver fox." This leads Ivy into a trap she did not expect.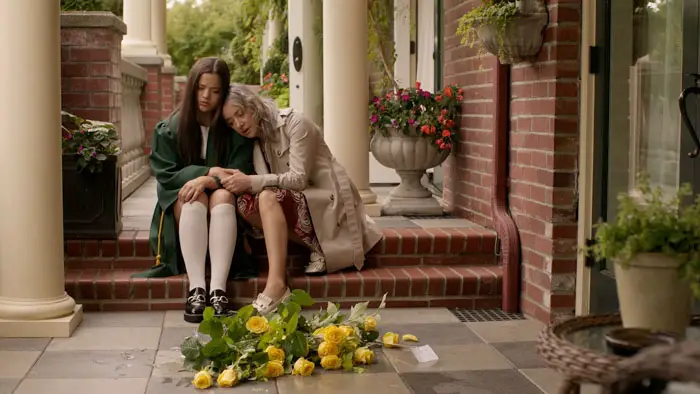 "Ivy and Layla are the next generation to this underbelly of Aspen's privileged…"
The acting throughout Year of the Fox is quite good. Webber handles his role flawlessly, and his character lingers with you beyond the screen. Huxley is a monster, but he makes the man almost understandable. Adams, with her chain-smoking and messy gray hair, perfectly portrays the toll of being in, then out, of such a high level of prestige and power. She's a gift, yet, her character also shares her life lessons on men beyond her husband's atrocities, constantly referring to Huxley's ability to shine a bright spotlight until he shuts it off—an unfortunate dramatic, painful reality.
Jeffery conveys precisely how Ivy always has been an outsider looking in. She navigates the world she grew up in as if a stranger, which helps sells this drama's ending very well. Simonsen is terrific as well, with her and Jeffery sharing believable chemistry as friends.
Year of the Fox maintains a strong level of acting by each cast member. Griffiths and Flug detail actions that could only play in the life of the extremely wealthy. The filmmakers observe the people who are in it that society, especially in affluent mountain and resort towns, with a discerning eye. The best moment of clarity comes when Sibi grabs the phone from Huxley to try and explain to Ivy that accepting her father's behavior is understanding that men have particular needs. A character such as Huxley seems omnipresent in modern times, and his narcissistic needs are all too familiar and posed as life lessons for membership in elite society.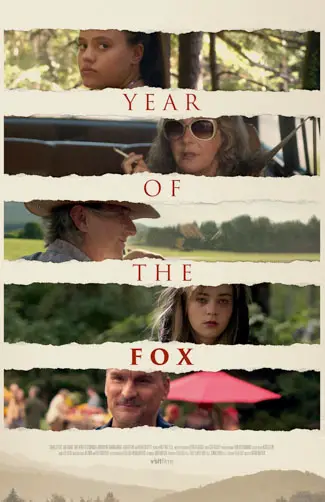 "…maintains a strong level of acting by each cast member."