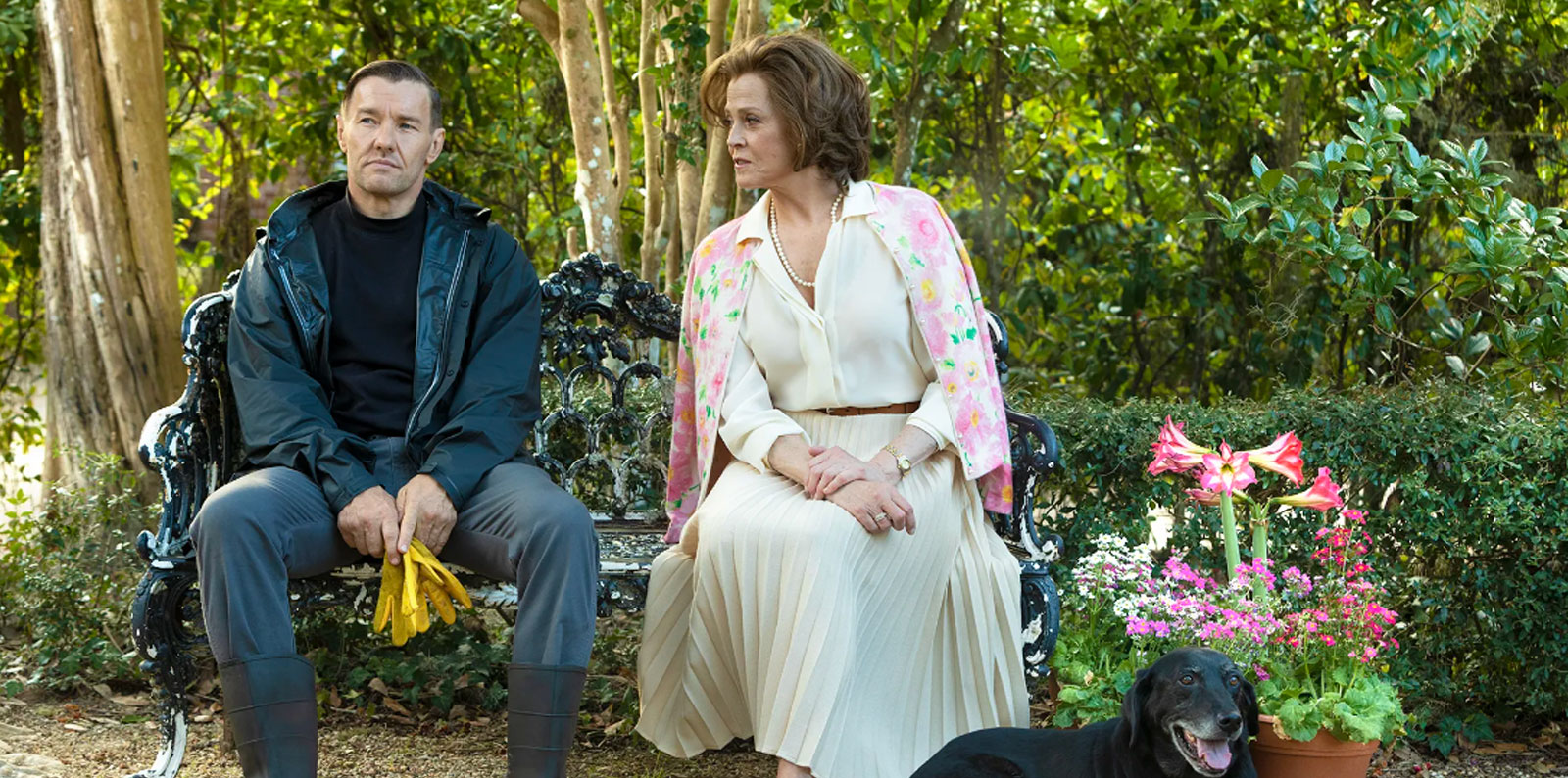 "Gardening is a belief in the future." So says the title character at the center of writer-director Paul Schrader's Master Gardener, a portrait of a very broken man. To overcome one's dark past, this belief in the future is needed to move forward and reintegrate with normalcy. Of course, this is far from uncharted territory for the American treasure that is Paul Schrader, and one would be forgiven for wishing that the filmmaker would venture into more varied territory at some point. However, as long as he keeps churning out haunting pictures like this, he'll always have an audience.
Narvel Roth (who comes up with these names?), played by Joel Edgerton, is unique. He's the lead gardener on an expansive Louisiana estate owned by his wealthy benefactor Norma (Sigourney Weaver). He harbors an obsessive knowledge of plants and gardening, instructs his pupils to shove dirt into their faces to smell it, and has a somewhat inappropriate relationship with Norma. Narvel also has a very violent past, which his tattoos readily indicate. His rehabilitation is interrupted by Norma's assignment of a new pupil, Norma's troubled great-niece Maya (Quintessa Swindell). She's involved with some shady people, but Maya's relationship with the master gardener blossoms as they both overcome their past by working on the garden. Nothing is ever quite that easy, though, and their pasts eventually catch up to them.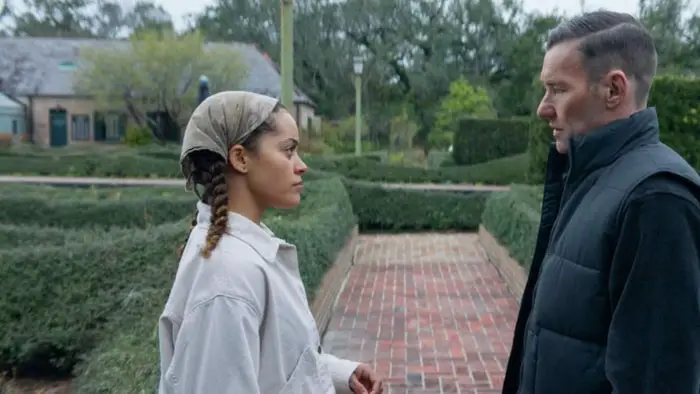 "…Maya's relationship with the master gardener blossoms as they both overcome their past…"
My mileage varies with Edgerton, but Master Gardener is one of his best. He's stiff as a board in his performance, as only those with immense baggage can be. The filmmaker plays with the audience's fears surrounding Narvel's capacity for violence if pushed. In true Schrader fashion, he eventually gets pushed past the brink, resulting in a cathartic act of vengeance. Norma is a conniving and unforgiving personality. Weaver plays her so convincingly that one has to wonder if this register might actually be her sweet spot as a performer. Give me Ice Queen Sigourney Weaver over whatever the heck she's doing in Avatar.
For those who've seen and enjoyed The Card Counter, you'll be right at home here. The film gets increasingly dark, and familiarity with Schrader forces one to take the therapeutic sequences of gardening at face value only. There's always something ready to combust underneath the surface; in this regard, the film doesn't disappoint. The director considers this the concluding chapter of the trilogy that started with First Reformed, and he definitely goes out with a bang.
I can't leave this review without mentioning the inevitable discourse that will result from the relationship between Marvel and Maya. He's middle-aged and white, and she's a Black woman in her early 20s at most. It's a strange choice on Schrader's part, but their lives are so messed up, to begin with; why not add another layer of peculiarity? In a strange way, it works, and even if it didn't, the filmmaker isn't one to care about optics. I'm not sure where Schrader's career will take him after Master Gardener, but here's hoping the next decade is as impressive as the current one. You'll never think of garden shears the same way again.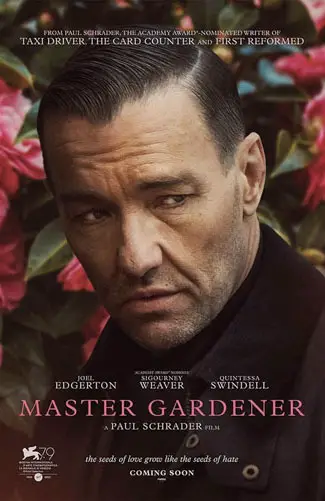 "…you'll never think of garden shears the same way again."