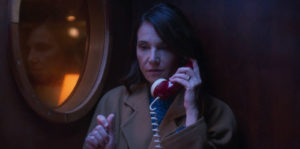 1976 was certainly a scary time to be in Chile. In Manuela Martelli's political thriller Chile '76, the writer-director focuses on a personal story of one woman's attempts to help the opposition against Augusto Pinochet. For context, Pinochet was a brutal Chilean Army General that rose to power in a coup (with substantial assistance from the United States) in 1974, with the ostensible goal of ridding the country of leftist influence. Arbitrary arrests and torture ensued in the decades to follow, with a total number of executions thought to exceed 3,000. Despite his regime's draconian approach, opposition movements also thrived throughout Pinochet's reign.
There's more to Carmen (Aline Küppenheim) than meets the eye. On the surface, she's the bourgeois wife of a successful surgeon. The couple's status means they are the type of wealthy family that would ostensibly thrive in Pinochet's government. In response to a favor from her priest, Padre Sánchez (Hugo Medina), Carmen agrees to shelter and nurse back to health Elías (Nicolás Sepúlveda), a young man on the run from the police. The arrangement turns out to be more than she bargained for as she gets entangled in a web of pervasive surveillance set up by Pinochet's forces.
Paranoia is a running theme throughout. Is Carmen simply imagining that everyone is listening? Are these random bar patrons Pinochet's lackeys? Maybe yes, possibly no, but either way, Martelli and co-writer Alejandra Moffat do an admirable job of forcing the audience to engage with these questions. Chile '76 is told exclusively through the lens of Carmen, and this insular POV is necessary to ratchet up the tension. With the stakes this high, no one can be trusted, and we feel the stress building in our lead, thankfully without any unnecessary exposition.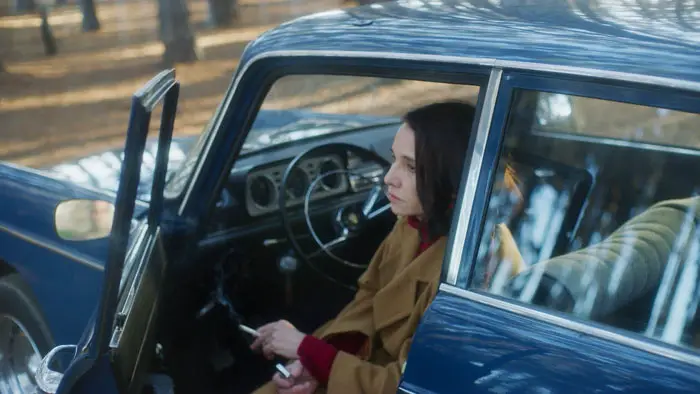 "…one woman's attempts to help the opposition against Augusto Pinochet."
Küppenheim is more than up to the task of carrying the film. I do wish, however, that Martelli had allowed more room for the relationship between Carmen and Elías to grow. There are a few tender scenes between the two, but she could have gone to the well for more, resulting in a missed opportunity for some additional character development. Not only would this have increased our emotional investment, but the stakes of failure would have been that much more poignant.
Mariá Portugal's score is impossible to ignore. She employs atmospheric, synth-heavy compositions that punctuate the more tense moments. It's used a bit too frequently, though, and at times I question its overall place in a film that takes place in the 1970s. It feels contemporary, and while I'm aware that was the goal, it's too strikingly similar to many other film scores today.
Judging by the success of political thrillers on every streaming platform available, it's easy to imagine the market for Chile '76. That being said, slow pacing and blink-and-you'll-miss-it details abound, placing the film in the tradition of foreign arthouse films. The needed historical context (how many Americans remember Pinochet in 2023?) is another aspect that might make this a tougher sell to audiences in the States. But for those willing to give it a shot, there's a lot to like.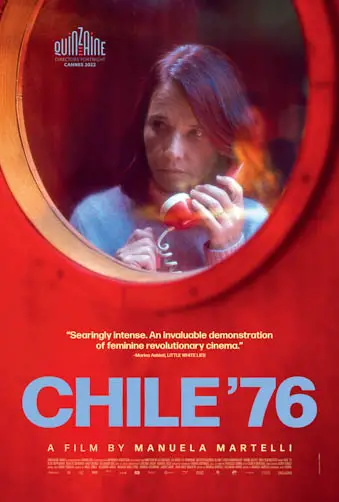 "…Portugal's score is impossible to ignore."