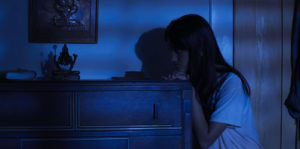 The concept of death can be tough for young children to process. The topic is often introduced when a grandparent passes away, leaving parents scrambling to explain why Grandpa or Grandma won't be coming back. While no film can be an adequate replacement for the guidance of parents and caretakers, there are times when relatable stories can do wonders to help people process these important life events. In writer-director Sudeshna Sen's Anu, we have an airy and engaging tale that everyone in the family can more or less enjoy.
Based on the book Looking for Bapu by Anjali Banerjee, the adventure drama follows the titular Anu (Diya Modi). She's a young and precocious Indian American teenager with an impossibly close bond to her grandfather, affectionately referred to as "Bapu" (roughly translated as Grandpa; played by Abhijeet Rane). They spend time together in the vibrant green forests of Washington State on the lookout for rare birds. During one of their excursions, Bapu suddenly collapses, forcing Anu to race out of the woods to contact emergency medical services. He's rushed to the hospital and, despite prayers to Shiva, ultimately passes away. Anu's world is understandably rocked, but on her way home from the hospital, she receives a visitation from Bapu. Real or imagined, the event sets Anu off on a path to become an Indian Sadhu, a holy person, in the hopes of bridging the gap between worlds to see Bapu again.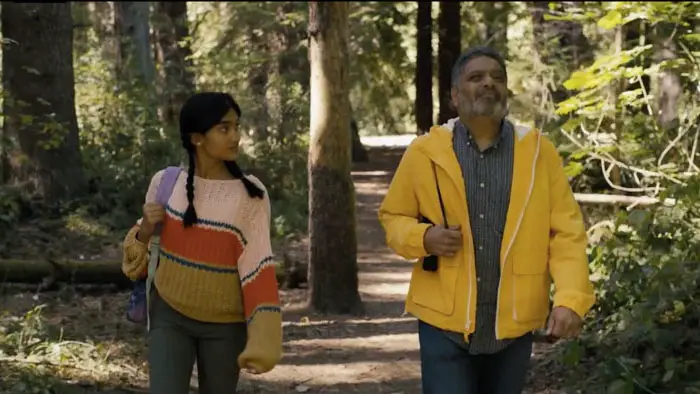 "…[Anu] hopes of bridging the gap between worlds to see Bapu again."
For all of its preoccupation with death and ghosts, Anu is a light-hearted romp through one young girl's adolescence. Sen's insight into the Indian-American community is on full display, but rarely do we feel that she is targeting just one demographic. This is a film for everyone, as the themes are universal. The cast is relatively inexperienced, and it's disingenuous to say it isn't noticeable. Still, the earnestness brought to bear (especially from Modi) in their performances makes it largely forgivable in the grand scheme of the overall impact.
A common barrier to entry to many family-friendly films is the lack of material enticing for adults. This isn't the case here. Anu is definitely on the cutesy side, but the subject matter is relatable to all, particularly parents of children going through the complicated process of grieving the loss of a loved one. The relationship between Anu and her parents is particularly well-drawn. It should help the movie connect with audiences of multiple generations, even if some of the child performances are stilted and there's no formal inventiveness on display.
Death sucks, and there's no easy way to broach the subject to younger people. But films like Anu might be what the doctor ordered in terms of a conversation starter. It's an entertaining story that works on multiple levels. The antics of the teenagers will amuse younger audiences, and parents will find the teachable moments of impermanence poignant. Family movie nights can be challenging if everyone wants to get something out of it, but this may be where Anu will find its niche.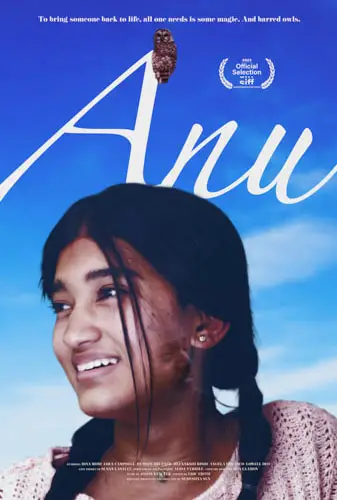 "…an entertaining story that works..."