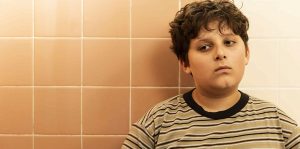 SLAMNDANCE FILM FESTIVAL 2021 REVIEW! Safety Net, directed by Anthea Williams and written by Julian Larnach, is outstanding enough to make me wish it were a feature film. This is in no small part to the incredible acting skills of William Best, who plays Terry. He is a young man who is left in the care of two guardians after his mom gets arrested. Despite being 13, the guardians have their hands full as Terry has a disability.
Terry's disability is not the central focus here. Rather, it is the connection that Terry is able to develop with kindhearted Chris (Nikki Shiels), his night guardian. The day guardian, Brian (Steve Rodgers), is a condescending prick, and the contrast between them illustrates the different approaches to building rapport (or not) with a ward of the state, that, because of Terry's unfortunate life circumstances, is in a very vulnerable state.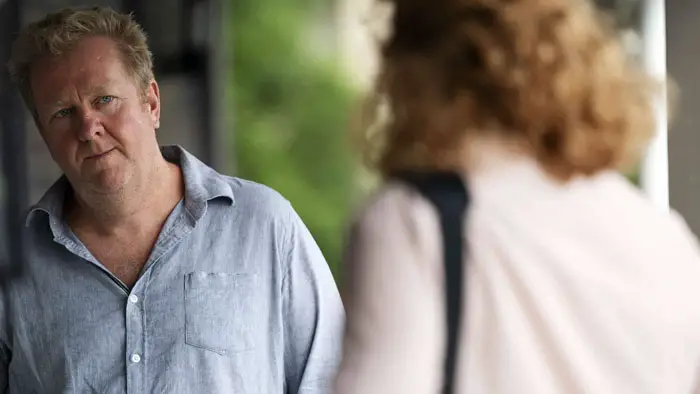 "…the connection that Terry is able to develop with kindhearted Chris, his night guardian."
Safety Net is an easy recommendation to social workers or students studying it to reflect on the power dynamics in place between a child and would-be authority figures that either encourage the child's future or attempt to quash creativity and resilience altogether. It is also an easy recommendation to everyone else as the short is quite sweet, thanks to good directing and writing.
The cast is what pushes the movie to the next level, though. Shiels is remarkable, reminding me of a few educational assistants I've had the pleasure of knowing. She brings the right amount of patience and understanding to her role. Rodgers is also quite good as the jerk day guardian, being a lot of fun to hate. But it is Best that truly shines as the vulnerable Terry. He's required to do a lot and capably burdens the raw emotions of Safety Net.
Safety Net is an engaging little drama that spotlights a social issue that might not be at the forefront of everyone's mind. Thanks to its writing, directing, and acting, it shines that light in the best possible way.
Safety Net screened at the 2021 Slamdance Film Festival.