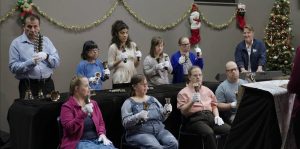 Carol of the Bells is a warm Christmas tale of a young man named Scott (R.J. Mitte) who searches for his birth mother, Carol (Andrea Friedman). When Scott finds her, he discovers she is developmentally disabled. The news is too much for him, and he does not contact her as he had intended to. Scott tries to heal childhood trauma by solving the mystery of his mother in an attempt to understand what happened.
Scott's wife, Karen (Yuly Mireles), however, decides tough love is in order and takes matters into her own hands, forcing her husband to face the truth and heal the past. She befriends Carol and learns firsthand how much she wants to meet Scott. Karen also learns that Carol loves playing Christmas bells in a choir, hence the (admittedly saccharine) title. Karen faces an uphill battle getting around people who've decided the past should be left alone, but her sweet-tempered insistence wins the day.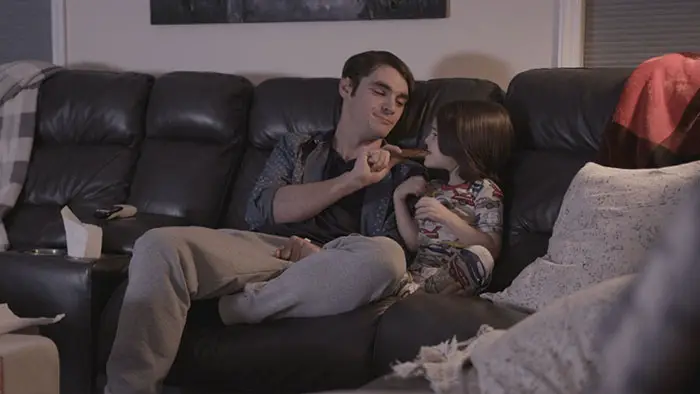 "…Scott…searches for his birth mother…discovers she is developmentally disabled."
The film is clearly positioned for the "Lifetime Movie" family market, but with the nice distinction that the actors portraying both mother and son are actually developmentally disabled. The obvious challenge in making such a film is to ensure that exploitation and manipulation are avoided. Director Joey Travolta skillfully stays in his lane and delivers a thoughtful portrait of a fractured family trying to come back together.
Ultimately, it's no more manipulative than any other film of this ilk, but the scenes where Carol expresses wrenching sadness that her baby was taken from her so many years ago might cause a few sniffles in the room. Friedman, as Carol sells it, and she hits every beat beautifully. At no point is there any sense that the filmmaker is exploiting her. Instead, we see Carol as a complete person, and not as her disability.
R.J. Mitte is a likable actor who is easy to watch and turns in a moving performance as Scott. Movie-star good looks combined with solid chops make him a welcome addition to the film. He is best known as Walt Jr on Breaking Bad,  which introduced him to the world and made projects like this one possible.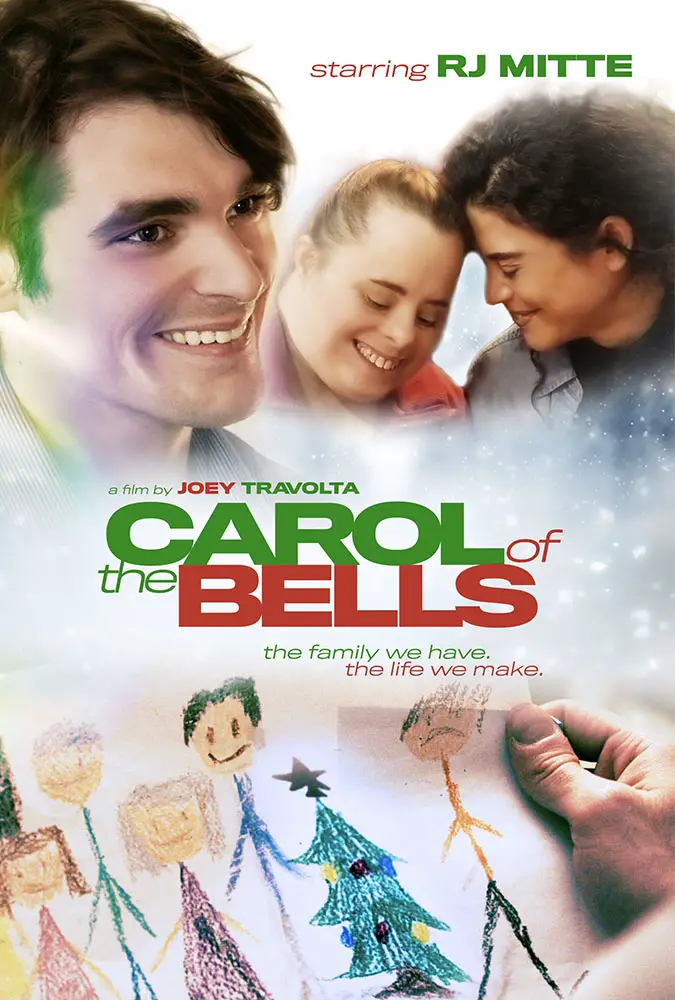 "…ensure that exploitation and manipulation are avoided."