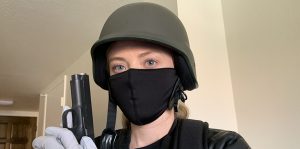 Do you remember the last thing you did before lockdown? I do. I traveled to the empty streets of Hollywood and interviewed Eric Roberts. We briefly discussed a few COVID conspiracy theories before talking about the film. And then it all shut down. So what happens when your brand new 6K camera arrives just as you are ordered indoors? You make a movie. That's what Russ Emanuel did with his short film, Routine.
Running at a quick four and a half minutes, Routine is the story of a young woman, Cassie (Paige Laree Pucel), who has been quarantined in her home after the breakout of a global pandemic. Her inner monologue describes her long sequestration and the routine she's carved out for herself. "Is today Monday?" she asks. It's day after day of the same thing… until Cassie decides she needs a cup of coffee. That means venturing out in the dangerous world.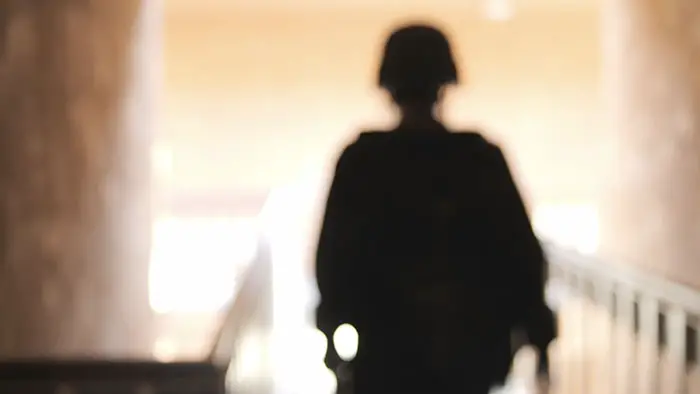 "…Cassie decides she needs a cup of coffee."
Routine is more or less a visual poem, sans verses and meter. In voice-over, Cassie reflects on her routine in quarantine. Days blurring into days resonated with me. She then uses coffee as an excuse to breaks things up. As she speaks, images of herself and her lonely room accompany her words. It all ends with a series of illustrations from comic book artist Dave Beaty of Cassie and her cat on said quest for coffee.
Outside of this description, there's not much more to the short film. What is presented is interesting, but at the same time, there's not much substance beyond this. The end credits transform Emanuel's movie into a trailer for an upcoming thriller. My complaint is that the credit sequence is a massive jarring tonal shift.
That said, Routine can definitely find its place on the festival circuit, especially a COVID festival. It's short and sweet, and I like the twist at the end.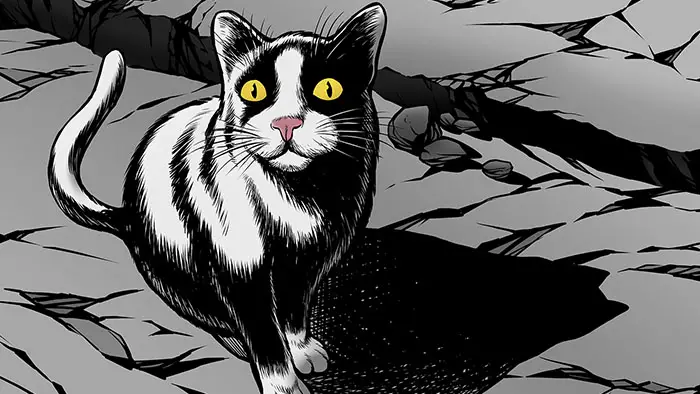 "…more or less a visual poem..."