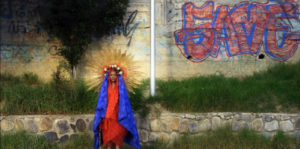 LOCARNO FILM FESTIVAL 2023 REVIEW! An experimental character study through filmmaking, Angelo is Alex Plumb's exhibition of several cinematic detailing and techniques. The film features an exquisite focus on the characters' facial features, expressive eyes, and body movements. There is a visibly profound work executed on costume designs. And Angelo further makes substantially clever and apt use of daylight in the exterior shots.
Angelo is about the eponymous shoe shiner who survives on the streets of La Paz, Bolivia. Stuck in the vicious cycle of a harsh life and a humdrum line of work, the only thing keeping Angelo sane is his grand imagination. Angelo, the film Alex Plumb's vivid illustration of a mind that wishes to transcend beyond the boundaries of life.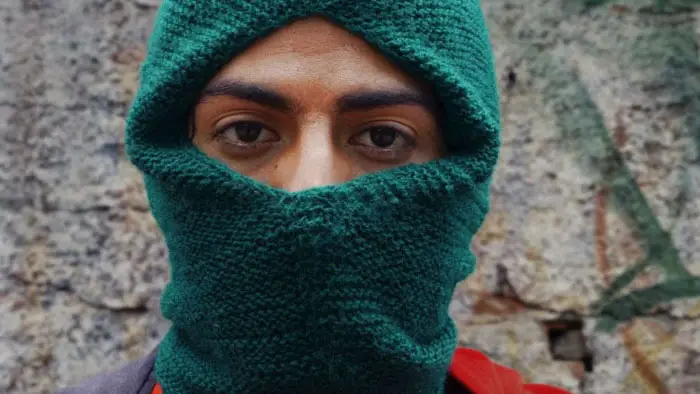 "…Bolivian shoe-shiner fantasizes about his life as a grand mythology…"
Narrated in first person, Angelo tells us this tale of a shoe shiner with a fantastical tone, which is interspersed with corresponding visuals of saint-like figures, scenes of La Paz's carnivalesque streets, the shiny sun adding a tint to the surrounding green – all accentuating on the imaginary, yet, creative and decorative insight to Angelo's nearby ambiance. But, at the same time, Angelo's description of his life, his friend Wilson's hardships, and his daily struggle to make ends meet are reflected in his expressions and narration.
Recalling how unseen and uncared for him and his hundreds of fellow street workers are, Angelo offers us a glimpse of feeling without purpose or ambition. Since people like Angelo and Winston couldn't truly turn around their lives overnight, they are left only with the notion of newness and change. Angelo presents the lives of the most vulnerable and impecunious as a grandiose of mythology and fantasy, something the privileged can't seem to cultivate or manifest despite being resourceful. Angelo develops an implicit parallel to highlight the truth of disparity.
Angelo's surrealism could mean hope, or it could also mean the near-impossibility of Angelo's creative imagery in mind turning to reality. In both cases, the film is a powerful portrait of an unnoticed way of life that keeps itself alive in a fragmented blend of fact and fascination.
And it's a dive into the creative mind of Alex Plumb, who has written, directed, edited, and shot this short venture. It's a glimpse of an emerging filmmaker with sound knowledge and learning of what the job entails, which is further solidified by the film's screening at Locarno.
Angelo was screened at the 2023 Locarno Film Festival.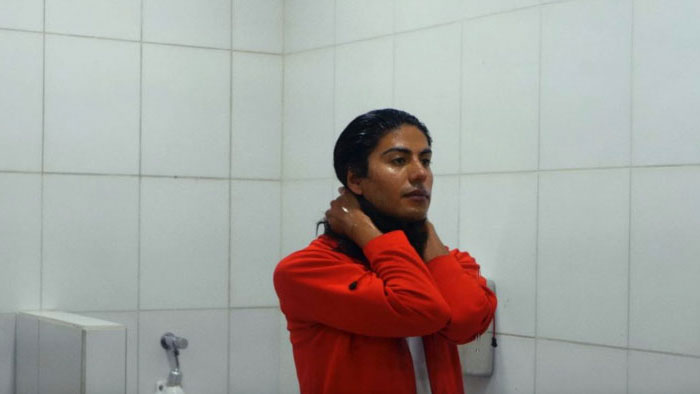 "…An experimental character study presented as a fantasy through the creative lens of filmmaking."