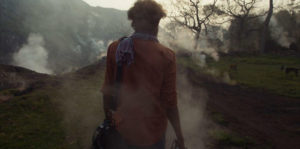 LOCARNO FILM FESTIVAL 2023 REVIEW! "Everything is lifeless here. Hollow." Writer-director Lubdhak Chatterjee's Whispers of Fire & Water shows that beyond the mining laborers, the water trucks, the torn-down one-room houses, and the landscape scenery, the land of Jharia is indeed hollow and lifeless. In fact, it is slowly and gradually burning down from the coal extracted from there for a century now.
Shiva (Sagnik Mukherjee), an audio-installation artist, is visiting Jharia, India's most significant coal field that has employed most of the local population forever. Recording and discovering various sounds from the mining operations, he finds himself amidst the complexity of coal mining's impact on local life. This revelation pushes Shiva to unravel an understanding of the natural and industrial mysteries of the town.
"…pushes Shiva to unravel an understanding of the natural and industrial mysteries of the town."
Chatterjee's style allows for an experiential telling where nature's mystics contrast heavy machinery. The locale contrasts urbanization. Coal contrasts lush green landscapes. Chirping birds contrast dynamite explosions. Fire contrasts water. Everything takes precedence in these two rivaling elements and their traits forever shaping the locals' lives, for better and worse.
Whispers of Fire & Water begins with Shiva traversing the coalfield of Jharia and witnessing never-halting mining and dumping operations with a workforce practically living amid the smoke. But Chatterjee halfway breaks the narrative and shifts directly to Shiva's experience in the forest that serves as the native land for all who mine coal. While the coalfield has subjected these people to suffocation and breathlessness, it has helped them cope and provided them with a freedom of life and short-lived peace. Juxtaposing Shiva's two drastically distinct experiences through an impeccable combination of sight and sound eventually layers up all the allegorical themes and ambitious voices of Jharia.
When in the coalfield, Shiva is surprised by the destructive progression of life. Though his job dictates he collects audio samples, he can't help but witness the emptiness in the vast and widened layers. Repeated oxidation has caused several piles of coal to burn throughout the day. That's a hundred years of uncontrolled air pollution, water contamination, and ground subsistence. And while the laborers continue to come under mining employment, they slowly lose their sustainable health and living. Chatterjee indirectly takes us through the workers' plights, which Shiva subconsciously submits himself. It's a commentary on the nearly dying cause of natural depletion and conservationism. The sounds of machinery, explosives, and fizzes of burning coal comment evidently on rapid and uncontrolled industrialization and urbanization that unflinchingly runs over nature and local livelihood.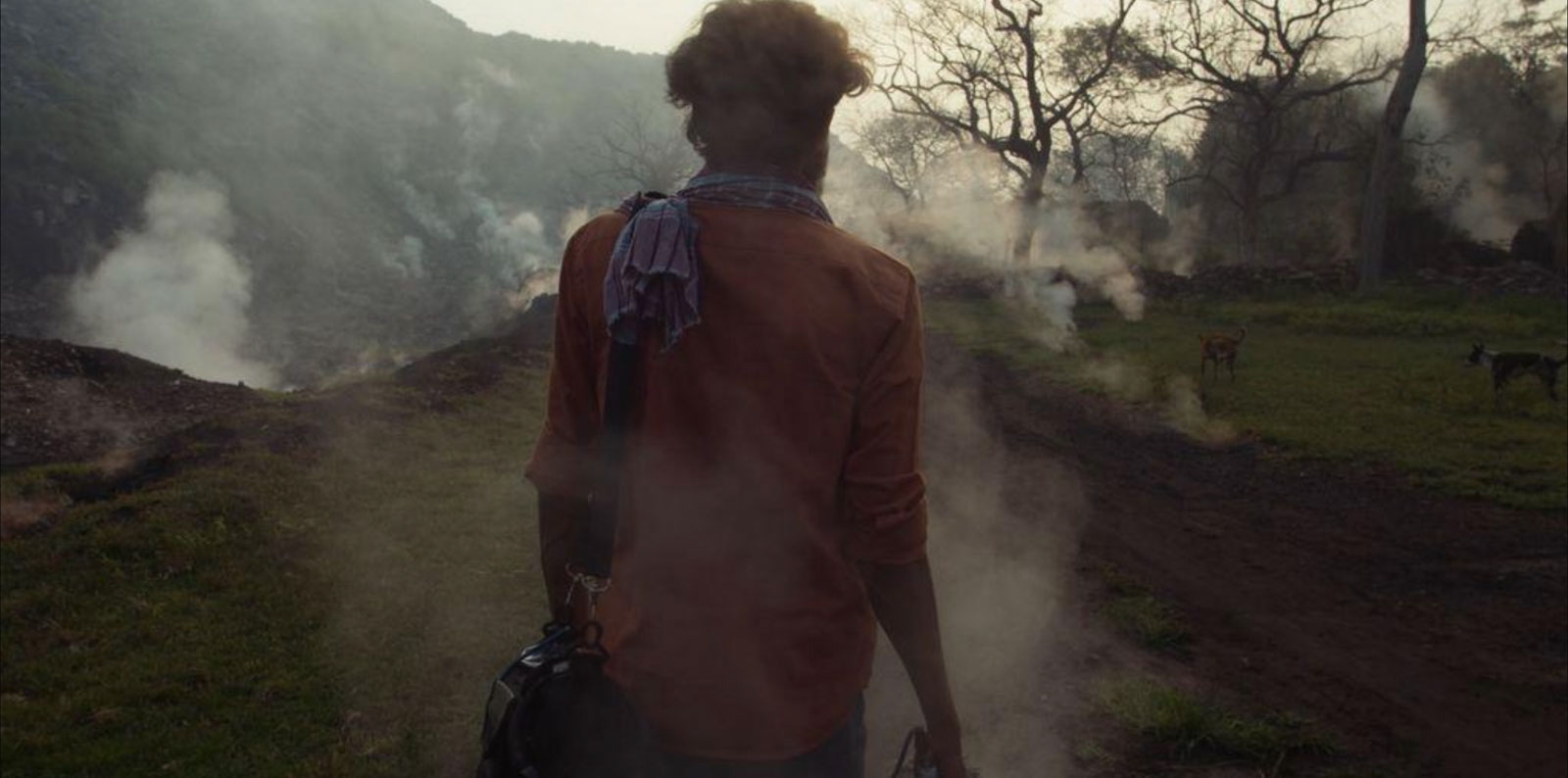 "…as ambitious and creative as he is complex..."