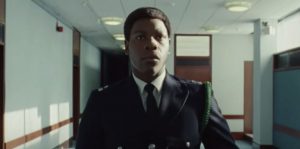 John Boyega's performance in Red, White and Blue is fierce and incendiary. It's nice to see him in something other than Star Wars sequels, although I do love him in those. He should have had way more screen time in the last two, but that's a story for another time. Speaking of Star Wars, there is a scene where Leroy is dancing with his cousin in his living room when Leroy tells him, "I want to join the force," and his cousin says, "Oh, so you're going to become a Jedi?" I cackled at the in-joke, for sure. I shouldn't fail to mention how wonderful Steve Toussaint is as Kenneth. He has an immense command of the screen in every scene, and he has wonderful chemistry with Boyega.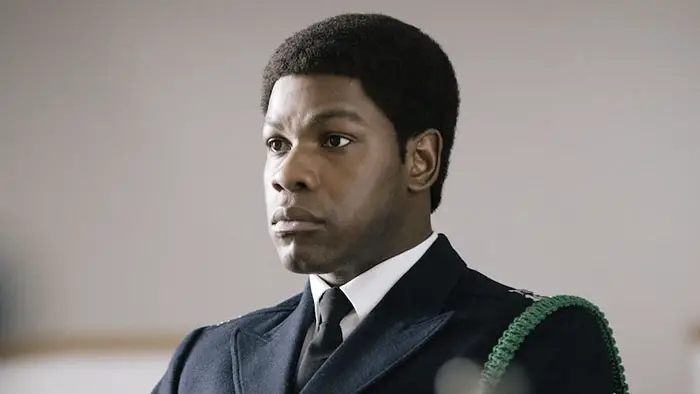 "…fierce and incendiary."
The importance of Red, White and Blue is quite obvious in this era where we are speaking of defunding the police and refuting the notion that there is such a thing as a "good" cop, period. It shows the history of racism in the British police force, but the same rules can absolutely be applied to the good ol' US of A. It begs the question, is it even possible to effect change from within the system? Should we relax our notion that ALL police officers are guilty of some inherent systemic racism, especially if they are people of color? These are not questions that I'm equipped to answer, personally. Wisely, Steve McQueen and Courttia Newland leave the questions open in their screenplay, and it is exceptionally heart-wrenching as a result.
It's also inherent how McQueen and Newland would answer these questions, but they leave us questioning our beliefs on the matter. Searching our minds for answers to these big questions about race is something we need to do at this point in history. This is something that Red, White and Blue, as well as the whole of Small Axe, compels us to do, all while telling beautiful, personal, and sometimes true stories. Steve McQueen has achieved a monumental feat with this anthology, and I can't wait to see the final two films.
Red, White and Blue screened at the 2020 New York Film Festival.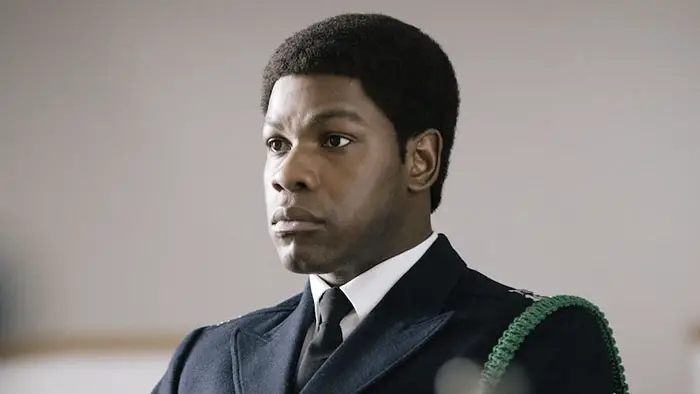 "…is it even possible to effect change from within the system?"