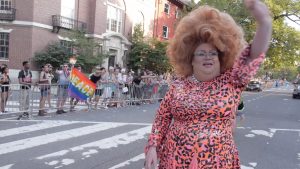 Muffy is a 42-year-old drag queen with big hair and brimming verve, replicating a fashion that's deliberately quaint and Southern, which is fitting considering Muffy was born and raised in the South. That said, Queen of the Capital has its roots embedded in family. Suffering from epilepsy and depression, Muffy had her drag family by her side to guide her away from some very pernicious thoughts. The unity of this group is inspiring, especially Muffy's connection to her drag mother, Shelby Blake Stephyns. Their bond leaves a lasting impression.
For a lot of LGBTQ members, their birth families are not always supportive of who they are. The LGBTQ community, however, can provide refuge, similarly to what the Imperial Court and Shelby Blake Stephyns did for Muffy. The defiant art of drag is designed for those to communicate their gender identities, their inner feelings, or their inward strength by employing a fervid alter-ego. With an engrossing lens on Muffy and the people she loves, Queen of the Capital is genuinely poignant, gleeful, and honest.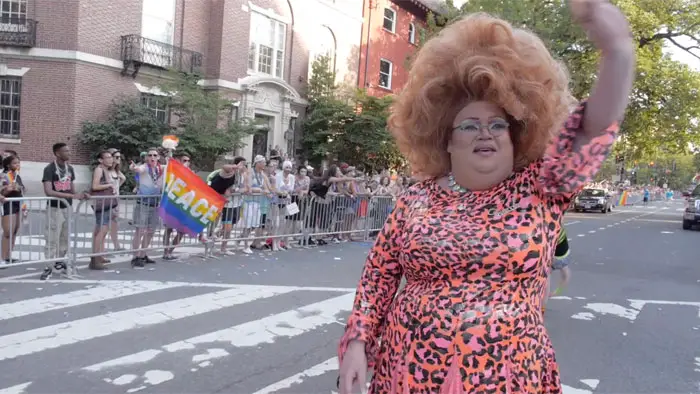 "… it's hard not to fall for the infectious Muffy because she shines so brightly."
However, the innate structure and hierarchy of the Imperial Court are left, rather strangely, as nothing more than ornate window dressing. More members of the court are briefly interviewed, including a couple of soldiers who felt misplaced as gay men serving their country. But because the Imperial Court isn't wholly unfurled, and its foundation appears very old-fashioned, the question remains, how long can this organization last?
When we first see Daniel Hays (a.k.a Muffy Blake Stephyns), he's stuffing his car's backseat with big wigs. He arranges them with care, and he wears them with pride. Right away, it's hard not to fall for the infectious Muffy because she shines so brightly. Josh Davidsburg's Queen of the Capital is very much about Muffy Blake Stephyns, our unparalleled Queen. Sadly, when the doc strays away from Muffy's perspective and into the territory of the Imperial Court, it can be a bit of a drag because the organization is weakly examined.
Queen of the Capital screened at the Slamdance 2020 Film Festival.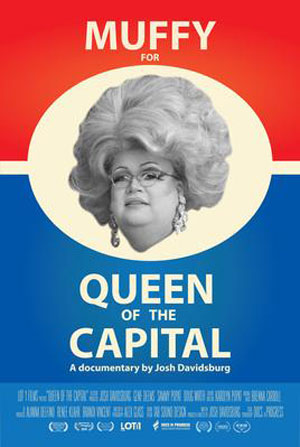 "…Hays puts on his prismatic battle armor and becomes his fierce alter-ego: Muffy Blake Stephyns."