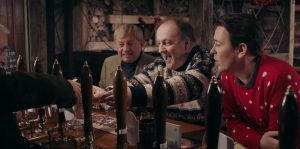 Sitting down to watch Lost At Christmas, I expected a silly Hallmark-esque title featuring goofy situations, unbelievable scenarios, and a heap of saccharine. While many productions that fall into that category are bad or dumb, some are enjoyable, and there is (clearly) a market for it. However, writer-director Ryan Hendrick (with his sophomore feature film) and co-writer Clare Sheppard are more interested in crafting a nuanced character study of two people in pain and how a chance meeting sets them on the path towards healing.
Jen (Natalie Clark) absolutely adores Christmas and the whole holiday season. She's decked out in an ensemble that people mistake for an elf costume. But, this Christmas Eve does not go as she hopes. When she arrives at her boyfriend's house, a little boy and an unknown woman answer the door. At first, Jen believes she has the wrong address, but her boyfriend pops out from the other side of the door, and that is when she learns the truth: he is married and has led her on for five years. Heartbroken, Jen goes back to the train station to head back to Glasgow.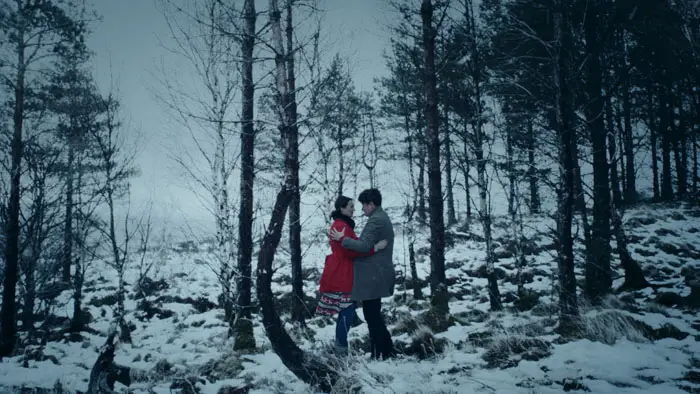 "…Jen and Rob discover that there will be no more trains due to severe weather."
Meanwhile, Rob (Kenny Boyle) is with his longtime girlfriend Nicki (Nicolette McKeown) at a festive market. She gives him an early present, and he proposes. Unfortunately, she says no, stating that she loves him but isn't in love with him. Dejected, Rob heads to the train station to go to Glasgow. Once there, both Jen and Rob discover that there will be no more trains due to severe weather. In a desperate bid to get on the road, Jen suggests they pool their resources and venture forth together.
From here, Lost At Christmas morphs into a road trip film before stranding the traveling couple at an inn, as the roads become impassable. At Clachaig Inn, Jen and Rob meet several people who don't want to be reminded of Christmas, baffling and frustrating Jen. As the day wears on, they two find themselves becoming more at ease with each other, eventually spilling why their Christmas Eve has sucked so far. Is the cheer of the holiday season enough to liven up Jen and Rob's moods? Will the sparks flying between them lead to something more?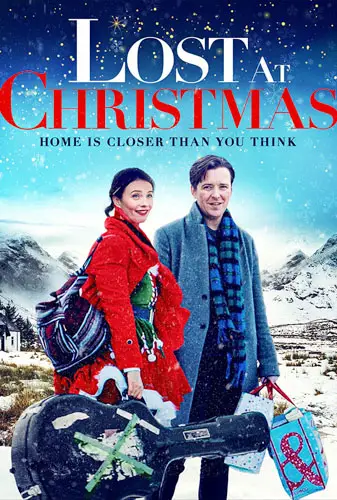 "…terrific...charming..."