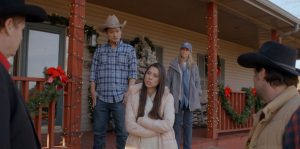 In Christin Baker's charming Christmas at the Ranch, audiences get to indulge in a holiday romance in the classic homestead in peril subgenre. Haley (Laur Allen) is a VP of something for a San Francisco start-up company. Their holiday season is consumed by corporate social media emergencies and prepping for a big presentation. Her brother Charles (Archie Kao) finally gets through to Haley to let her know that the woman who raised them, Meemaw (Lindsay Wagner), is about to lose the family ranch to the bank.
Lonely ranch hand Kate (Amanda Righetti) tells her expository horse how much she loves the animals and land and how hard she works to save it. She even spruced up the ranch's Christmas hayride but is undermined by the mean, old, wealthy ranchers Burt (Marvin E West) and Burt Jr. (James David West). They're trying to buy out Meemaw and started their own hayride closer to town. Haley reluctantly returns to the country to see what can be done, expecting to find the mess she is sure Kate must have made of where she grew up. While staying at a motel, Haley finds a cute cowgirl on a dating app who agrees to meet her.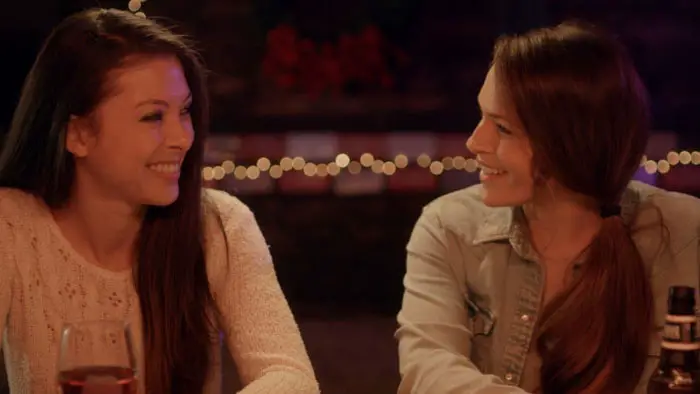 "…Haley finds a cute cowgirl on a dating app who agrees to meet her."
Meanwhile, just a split-screen away, Kate uses a dating app to agree to meet with a cute out-of-towner. The potential hook-up fizzles out as neither uses their real name, and for city mouse vs. country mouse reasons, the cowgirl can't wrap her head around the importance of a social media emergency. So when the frustrated Haley shows up at the ranch the next day to meet with Charles and Meemaw, she finds out the dating app cowgirl is Kate. They both begin squabbling, leaving no clear path forward to save the ranch or acknowledge their smoldering passion for each other. It will take a Christmas miracle to save the day and get these two girls together.
I adore these homestead in peril pictures such as Christmas at the Ranch for the same reason I love Frank Capra's titles: they are heartwarmingly blistering criticisms of runaway capitalism. The corporate powers are always portrayed as villains, using their massive financial resources to undermine smaller businesses. There is a foundation of sustainable prosperity in this subgenre, where it is a given that a talented dreamer with nothing deserves a fair shot at maintaining their enterprise in a fair and free market.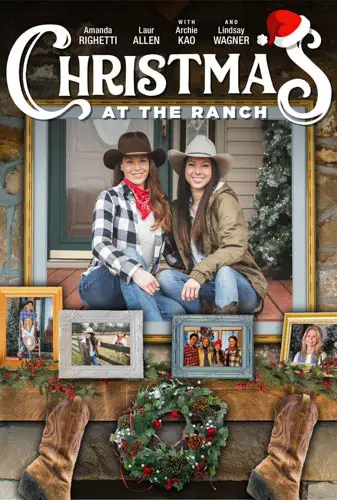 "…it is a pity we have to wait for Christmas for messages like this from movies..."