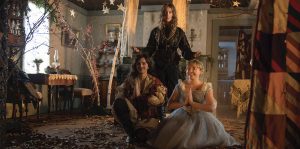 On the one hand, for viewers familiar with the book, multiple films, TV series, or even the animated series, Gerwig's Little Women will look quite faithful to the main story, but even more so to the source material. This adaptation is devoted to a tee when it comes to the details. There are many iconic sequences from the ice-skating, the hair-cutting, the loving and betraying, the death, and it was shot in the actual house where it all happened as they filmed on location and also recreated identical interior sets. The film really honored the book, and surely pleased fans, by making sure many little tidbits were represented, including all the period-accurate food and ice-creams. Along with the costumes, the table spreads a-la Coppola's Marie Antoinette, were truly one of the highlights – it was definitely one of the most beautiful visions of food onscreen in 2019! Besides, it cleverly incorporated touches of the author's life in her house that were not in the book.
On the other hand, for those unfamiliar, or if one were to watch Little Women with no prior knowledge, it would materialize as, basically, a coming-of-age movie about a girl who wants to be a famous writer writing about her life in Concord, MA with her sisters, and how life was "hard" for them in their cozy mansion… And all of that during the American Civil War!
So, if some of us have very little patience for Little Women, can you blame us? The March family might remind you that they have debts (because they are too generous!?!), but they still look quite privileged—as middle-class/bottom upper-class. The March's daughters are almost constantly "whining" about how poor and destitute they are when we see them going to lavish balls or high-society social events, they have more than enough food to feed actual poor families. They are obviously not homeless since they are living in the aforementioned massive, refined, and warm mansion.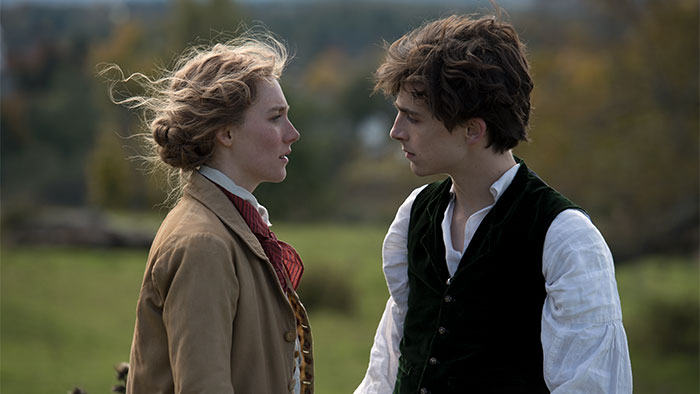 "…there is a war going on, and soldiers are dying, women are fighting for their rights (or what their rights were at the time), and also SLAVERY."
Another critical point is that they have a very wealthy aunt who can eventually help. Meanwhile, there is a war going on, and soldiers are dying, women are fighting for their rights (or what their rights were at the time), and also SLAVERY. So, some might imagine that real-life Jo could have been a cliche of "one of those insufferable free-spirited big-city writer type" working hard at being a writer—a job, surely, many hardworking factory-workers or fields (free) laborers of the time would have rather do! But again, we cannot blame the movie, nor the story for being what it is: a classic. Nor anybody should rewrite history (unless comedy/SciFi), or everything has to be "woke," but coming from the filmmaker of Lady Bird, one could have expected something a bit more.
In addition, the movie itself is not free from flaws, starting from an oddly paced, or seemingly rushed, beginning with a near "editing from hell" situation and manic montages. We would usually expect—and enjoy—this sort of "energy" from a Guy Ritchie movie, but here, it makes one wonder if this was intended or not. The back-and-forth structure was, at times, appreciable and often on-point, but at others, it made the whole confusing and/or unnecessarily predictable. That being said, because of Little Women's grandeur, opulence, and density, it is impossible to deny that the cast was not greatly directed.  Ronan might be the star and garnered many accolades for this portrayal, but the supporting performances by Pugh and Streep were fantastic and came out as "lessons in modern period-piece acting!"
There is a notable scene about the 'marriage is an economic proposition'—a theme reiterated, times and times over, to various degrees, by all the mostly-privileged women of Little Women—that only rings right or truer when it is exposed by Amy… because: she knows what's up! In fact, one might think that the story would have been more interesting if the focus was on Pugh's Amy. Particularly her time with her aunt in Europe, where she comes to the painful realization that she might end up being her family only hope and thus adjusts her expectations for herself as a woman and artist. (On top of that she has to deal with everybody—including her sisters—thinking of her "a certain way" and perhaps not really knowing her.)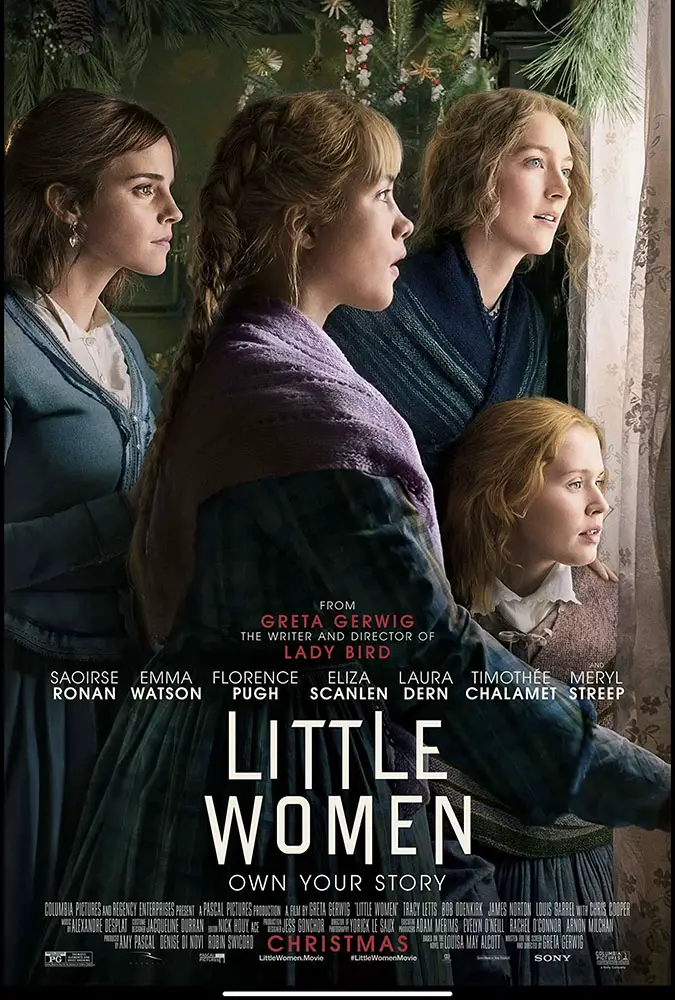 "…it felt like the project pandered to a certain idea of feminism."