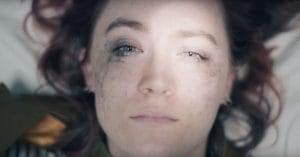 It strikes me as a funny coincidence that, after just having seen and reviewed LBJ, I should be watching and writing about a movie titled Lady Bird. Of course, this movie has nothing to do with any President, being concentrated on a Catholic teen girl in 2002 Sacramento – it's just a happy cinematic parallel, is all. The film, Greta Gerwig's directorial feature debut, does deal in post 9/11 America, but almost nothing to do with W. Bush or anything "political". It's hard enough coming of age in any era, let alone right after such a tragedy. For Lady Bird, the real tragedy, as far as she sees it, is where she's at.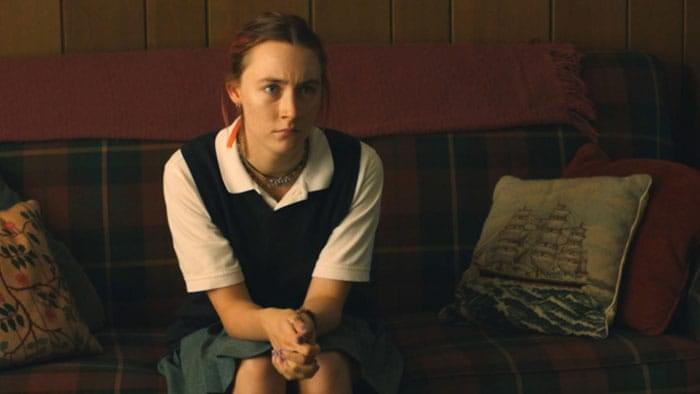 "…smoothly tender and will speak to everyone everywhere."
This is a contemporary-ish Wizard of Oz to put it semi lightly. Lady Bird, played by a most exceptional Saoirse Ronan, goes on a Dorothy like journey through her final school year before college. Which college, where and how much it'll cost all make for many an argument with her mother, the "Auntie Em" of this story, Laurie Metcalf. Metcalf and Ronan's chemistry give Lady Bird its initial thrust, showcasing two women on different yet very similar wave lengths. It's clear towards the end just how close these two are in personality, when Lady Bird begins going through a most wonderful arc that may inevitably lead to becoming like her mother.
Acknowledging too how stubborn and sometimes inwardly selfish the mother can be, a picture comes into focus of parent and offspring stuck in a near genetic moebius strip, destined to live through the same lessons and awkward disasters over and over.
"…reat at one important thing: being itself."