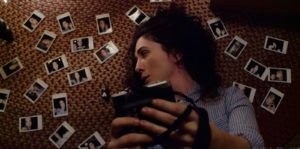 Little Jar, directed and co-written by Dominic López, is a comedic exploration of isolation during the pandemic lockdown. Ainsley (co-writer Kelsey Gunn) considers herself a misanthrope. However, when she's sent home from her job to quarantine indefinitely, she learns that her aversion to people may not be as absolute as she believed. As Ainsley begins to wonder whether complete seclusion is making her a little crazy, she discovers a dead mouse in a jar in her closet. After she recovers from her initial revulsion, she finds the mummified mouse kind of cute and decides to make him a mouse-sized tuxedo and calls him Ulysses.
However, Ainsley truly seems to have lost the plot when the accidentally taxidermied mouse quickly becomes her best friend, a relationship she's never had. He takes on the same significance for Ainsley as Wilson, the anthropomorphized volleyball friend of Tom Hanks' character in Castaway. The bond between Ainsley and Ulysses becomes so strong that she completely turns away from human contact. She won't chat with friendly, lonely grocery delivery man Marvin (Nicholas Anthony Reid). She refuses to call her brother Emre (Jon Snow).
Instead, Ainsley creates an opulently furnished mouse apartment with designer lighting so that Ulysses can inhabit the space under her bed in beautiful style. Alas, however, even her self-authored connection with Ulysses falters when he shows up one day with a lady mouse named Penelope. Ainsley sees Penelope as an interloper who sours the fun times with her non-living rodent bestie.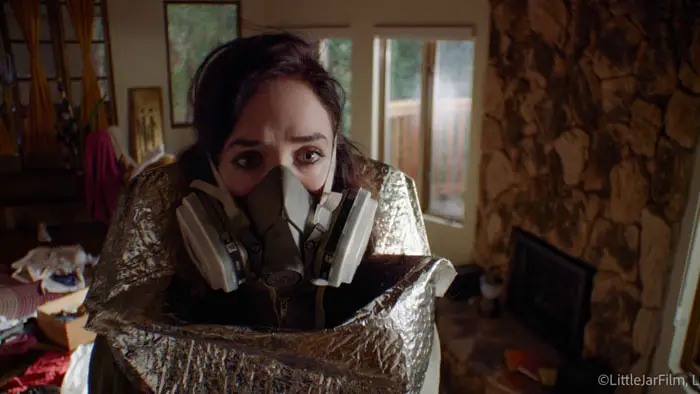 "Ainsley sees Penelope as an interloper who sours the fun times with her non-living rodent bestie."
Along with co-writing and directing Little Jar, López served as cinematographer. The film was made during the pandemic by a group of friends in Lake Arrowhead, CA, turning the quarantine rules into plot points. On the film's website, López discusses the experience of creating the movie during the Covid lockdown: "With only a five-person crew (present company included), we locked ourselves away for two weeks and took on the seemingly impossible task of making our one location lockdown film. We were spread thin, wore all the hats, and funded this movie with pennies from our unemployed pockets simply because we love movies and wanted to tell this story."
The film is a delightful meditation on isolation, with a humorous look at how people felt during the lockdown. Despite her difficulties with Ulysses and Penelope, Ainsley's experiences while she is stuck inside pave the way for her to make real friends with the delivery man, Marvin. Gunn perfectly balances the anti-social tendencies of Ainsley with quirky charm. Nicholas Anthony Reid as Marvin presents a delightful twist on the "whacky neighbor" trope.
Litte Jar is nothing short of amazing for a low-budget, independent film with a five-person crew. López and his band of dedicated filmmakers have created a movie with offbeat comedy and complex human drama. It is a thoughtful look at what it means to be really alone.
For more information, visit the Little Jar official website.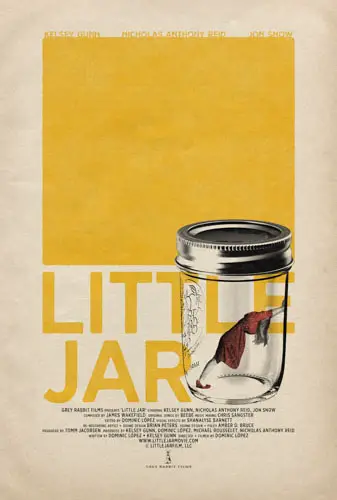 "…nothing short of amazing..."