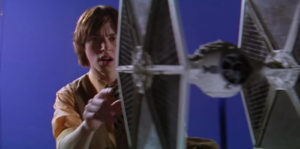 Every Star Wars fan has a story about the first time they gazed with wide-eyed wonder into George Lucas' mythical galaxy far, far away. I'm here to tell you, however, that Patrick Read Johnson's story, which is told in 5-25-77, is a whole lot better than yours and mine.
Johnson, as a 17-year-old aspiring filmmaker and obsessive movie fan, was invited by visual effects artist John Dykstra to view an early iteration of the then-uncompleted film in 1976 during a tour of the newly established Industrial Light & Magic headquarters. Johnson was, thus, the first "civilian" to have a glimpse of the cinematic space opera whose impact on the movies – and on popular culture as a whole – continues to be felt several generations later. For all the ways that Star Wars came to change the world, though, its elemental power to enthrall and inspire was perceived first and, perhaps, most keenly by that gangly teenager from small-town Illinois.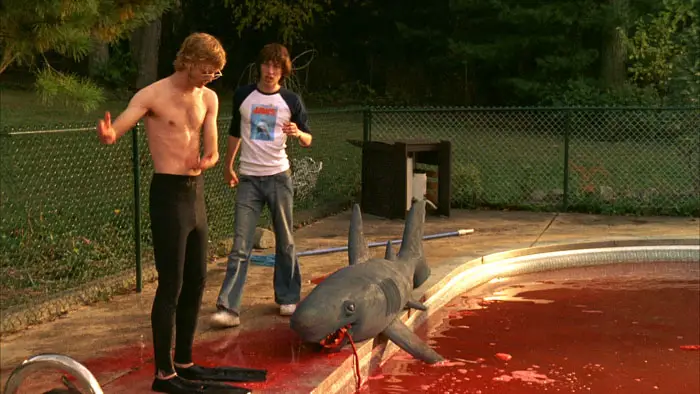 "…[an] obsessive movie fan, was invited by visual effects artist John Dykstra to view an early iteration of his then-uncompleted film…"
Johnson's long-in-the-making film 5-25-77 is an autobiographical account of the events both leading up to and following that pivotal moment in his life, and it is as obvious and arduous a labor of love as can be imagined. In development since 1999 and in some form of production since 2004, his film arrives nearly a half-century after Lucas' – whose theatrical release date is referenced in its title.
5-25-77 serves as a fanciful, irreverent origin story for Johnson, who went on to a measure of Hollywood success as a visual effects artist and, later, as the director of offbeat studio pictures like Angus and Baby's Day Out. The film is part misfit coming-of-age comedy, part nostalgic tribute to DIY filmmaking and Hollywood hero worship, all of it filtered through its creator's endearingly movie-addled psyche.
Young Pat is introduced in a dizzying opening sequence that sets up his early attempts at backyard filmmaking with a bunch of obliging neighborhood kids in tow. By the time he reaches high school age (John Francis Daley takes over the role from this point on), he's commandeered large swathes of the modest Johnson family home to build his own makeshift studio backlot. Awestruck by the science fiction blockbusters of the era, Pat dabbles in building miniature sets and vehicles and staging his own do-it-yourself installments of franchises like Planet of the Apes and Space: 1999. He fills the family's swimming pool with miniature boats, rubber body parts, and gallons of fake blood to shoot a home-brewed Jaws sequel; he hoists his younger brother up to the ceiling in a cobbled-together spacesuit to recreate Frank Poole's death scene from 2001: A Space Odyssey. His high school buddy Bill (Steve Coulter) rather grudgingly goes along and stars in his productions, though he fears that Pat's pie-in-the-sky Hollywood dreams are getting in the way of his just being a normal teenager.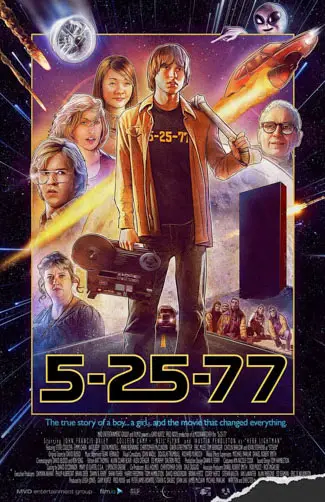 "…a deeply felt, one-of-a-kind love letter to old-fashioned movie magic..."