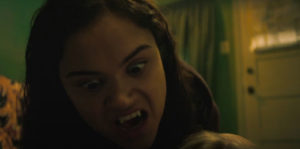 I can imagine beloved actor Noah Segan pitching Blood Relatives. "I want to remake Near Dark but as a dark family comedy." While Kathryn Bigelow's cult classic (and greatest vampire film of all time) is a singular vision, its impact upon Segan's feature-length writing and directing debut is evident from the start. Mind you, that isn't necessarily bad, so long as this movie stands on its own. So, does it?
Segan stars (he also produced) as Francis, a man who has been a vampire long enough to forget his mortal life. He drives through the nights and takes odd jobs at out-of-the-way mechanics. He only kills one human within a certain radius to not arouse suspicion. Francis enjoys the loner life, preferring not to get close to anybody.
But the simple existence Francis keeps is upended by the appearance of his half-vampire daughter, Jane (Victoria Moroles). Jane pleads with her father to teach her the vampire way. After much back and forth, Francis agrees but only until they reach Jane's aunt, who lives a few states away.
Blood Relatives has a relatively streamlined story with no subplots to speak of. That leanness gives way to strong characterizations. Francis' life on the road is thoroughly examined so that his isolation is genuinely felt. Of course, that only lasts a few minutes, as Jane is introduced early on. The way she throws the undead man's routine into disarray is clearly seen. Francis' disapproval of needing to care for and teach Jane leads to some heartfelt and funny moments. Jane's desire to understand who (or is that what?) she is is a relatable arc that only gets better the more the film continues.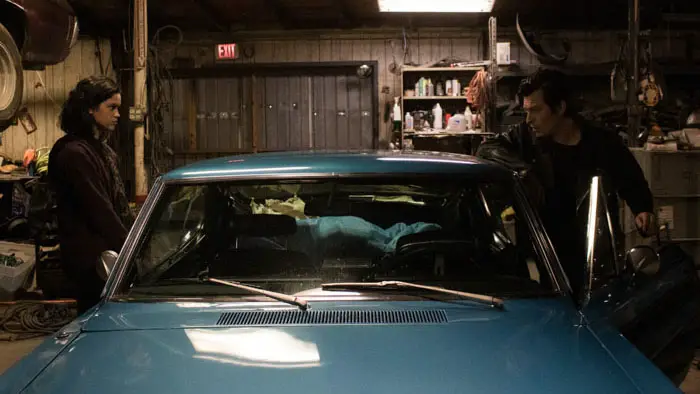 "Jane pleads with her father to teach her the vampire way."
And that is the biggest surprise of the film. Not that it is funny, Segan's a natural comedic talent, but that as a filmmaker, he can balance the tone just right. While there are only a handful of horror scenes, Segan makes them as frightening as anything in the Conjuring films. The relationship between Francis and Jane runs deep and is the engine that keeps audiences invested.
To that end, Segan is brilliant. He brings the right amount of swagger, heart, and intensity to Francis. While the character can be selfish, Segan plays him so that audiences' understand his perspective at all times. Moroles shines as the half-human, half-vampire. She's full of energy and makes the character's confusion over what she is realistic. The two share wonderful chemistry, making the screen light up as they trade barbs.
Blood Relatives is gorgeously shot by Andrew Baird, who makes every outdoor night scene (a bulk of the film) look like a hazy dream. One shot near the end, with the leads scoping out a bar bathed in neon light, is especially fantastic. Speaking of, the final scene is pitch-perfect. Something happens, then Francis reassures Jane, and I thought to myself that if this is the last scene, then we have a perfect film. Lo and behold, it was.
Blood Relatives is a blast from start to finish. Noah Segan orchestrates a strong sense of atmosphere while still focusing on well-developed characters. His screenplay is whipsmart, while he demonstrates an excellent command of tone. What's not to love?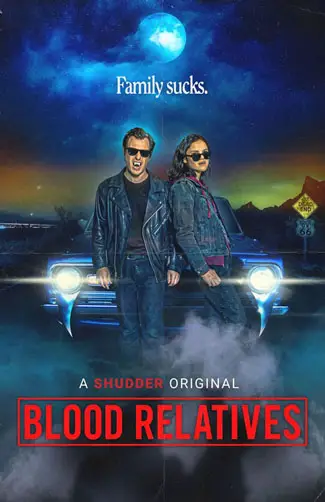 "…a blast from start to finish."