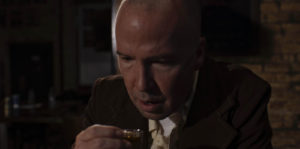 Director/co-writer Greg Glienna's feature film, The Road Dog, tells the story of a man who has the opportunity to take a do-over on his life while forced to confront why his life went wrong in the first place.
Doug Stanhope is Jimmy Quinn, a veteran stand-up comedian trying to survive in the once vibrant comedy club scene that now finds itself on life support. Having spent his entire life traveling from one club to the next, the comedian is dubbed "The Road Dog." However, unlike his more successful early days, Jimmy can barely draw a crowd, and ironically his dark material centers around his losing battle with alcoholism.
After one rough night, Jimmy is awakened at his motel door by David (Des Mulrooney), Jimmy's long-lost son he abandoned as a small child. David recently quit medical school to pursue his passion for stand-up, and by reconnecting with Jimmy, he hopes to learn the ropes from his famous comic father. Reluctantly, Jimmy agrees to take David on the road with him. Not only does he see firsthand the pitfalls of being a traveling road comic, but David also learns the sad state of Jimmy's life. Jimmy takes David to his hometown and the first club he ever performed at. During this visit, many of Jimmy's personal secrets and struggles are revealed.
The Road Dog is a sentimental tale of an aging alcoholic, whose given a new shot at life. Jimmy has something to live for in a newfound relationship with the son he abandoned long ago. Plus, there's the reemergence of his ex-girlfriend, Laura (Khrystyne Haje), who he never stopped loving. Both Laura and Jimmy motivate Jimmy to sober up.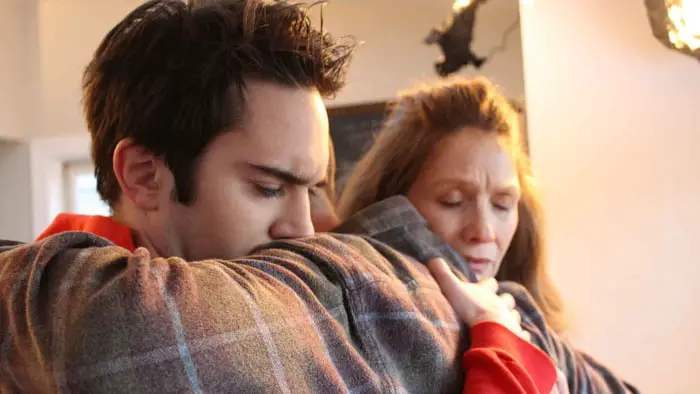 "…he see[s] firsthand the pitfalls of being a traveling road comic, but David also learns the sad state of Jimmy's life."
But, Glienna and co-writer Tony Boswell's narrative is really about the waning days of stand-up comedy. In the 1980s and 90s, stand-up comedy was everywhere. Clubs popped up like mushrooms, comedians were booking TV and movie deals, and there was money to be made. Today, small clubs are closing fast, and the big ones are holding on by a thread.
Jimmy's time in the spotlight passed long ago, and only a few of his contemporaries have gone on to bigger and better things. This includes his one-time best friend, Will Richards (Calvin Evans), whose successful career mirrors Dane Cook or Tyler Perry. The Road Dog hits hard on the jealousy comics have for others who find any form of success, whether it's former friends or even family members.
Let's manage expectations, as The Road Dog is a low-budget independent drama and falls short of being a cinematic masterpiece. It's the plot that's most important. Stanhope is the draw in the lead role. It's easy to believe he's playing a stand-up comedian for obvious reasons, and he shows off some impressive acting chops. The drama leans much more on the dramatic side of storytelling, and though there is a decent amount of actual stand-up, most of the jokes are in context to the character and the situation. Thus, they aren't exactly a typical Doug Stanhope set.
The star of The Road Dog is the story. At its core, it's the story of a drunk who is literally killing himself as punishment for the bad decisions he made in life. This core is fairly textbook if you've seen your share of alcoholism stories, but Glienna and Boswell aptly blend it with the world of stand-up comedy. The film also boasts some comedy legends in Tim Kazurinsky and Greg Fitzsimmons. In the end, Greg Glienna's movie is a sweet tale of second chances, forgiveness, and in a strange way, hope.
For screening information, visit The Road Dog official website.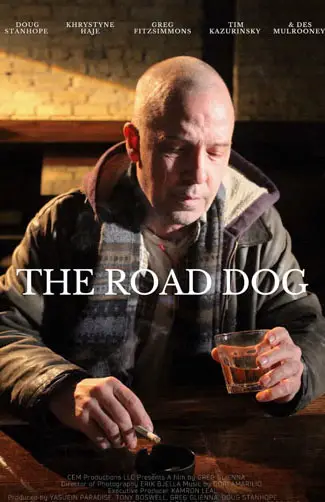 "…a sweet tale of second chances, forgiveness, and in a strange way, hope."