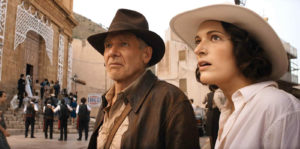 Attempting to manage expectations is impossible with Indiana Jones and the Dial of Destiny. You are either seeking the glories of the Cairo chase from Raiders of the Lost Ark or bracing for the horrors of fridge nuking from Indiana Jones and the Kingdom of the Crystal Skull. But tackling an "Old Man Jones" story could work for writer-director James Mangold. He already gave us "Old Man Wolverine" in Logan to great success, even drawing out elements of the character only seen by comic fans. Can Mangold and co-writers Jez Butterworth and John-Henry Butterworth do the same with this icon? Will new characters fit into this franchise neatly?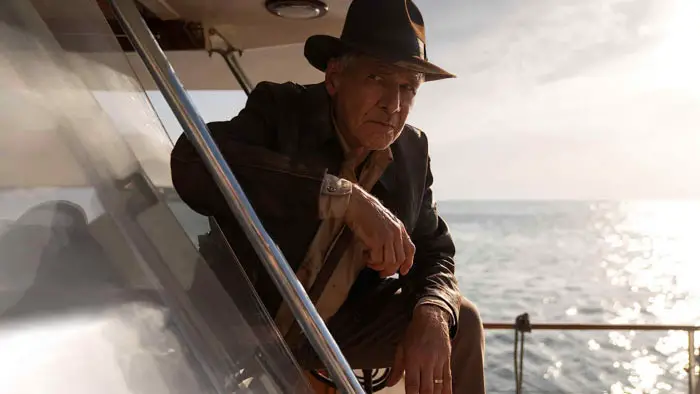 "…Helena, Basil's daughter and Indiana's goddaughter…happens to be hunting the Archimedes Dial…"
We open with a de-aged Harrison Ford back to his classic whip-wielding Indy ways during the final days of WWII. Jones and his partner Basil Shaw (Toby Jones) are sneaking into a Nazi camp in search of the Lance of Longinus, the fabled blade that pierced Christ and is said to have extraordinary power. After fighting through legions of soldiers and realizing the Lance is a fraud, the two soon discover something much more powerful, the Archimedes Dial. Indiana and Basil find themselves in a train heist ripped from the serials of Spielberg's youth as the two steal the Dial from German physicist Jürgen Voller (Mads Mikkelsen). In the chaos of bombs, machine gun fire, and cracking whips, the Dial is lost in the battle; or so Jones and Basil led the world to believe.
It's now 1969, almost twenty-five years after Jones' brush with the Archimedes Dial, and he's retiring from his tenure of teaching archaeology. The world has moved on in the shadow of the moon landing, and Doctor Jones may have been left behind. Thus enters Helena (Pheobe Walker-Bridge), Basil's daughter and Indiana's goddaughter, who just so happens to be hunting the Archimedes Dial. The reunion is short-lived as the now-defected Nazi Voller still seeks the artifact in an attempt to succeed where Hitler failed. Callbacks to the originals and a few cameos follow as Indy and Helena begin their quest for the Dial of Destiny.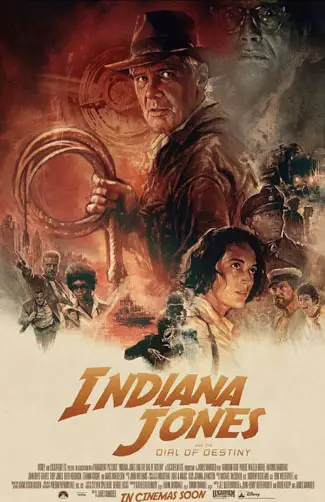 "…fans would likely feel more satisfied returning to the original trilogy..."