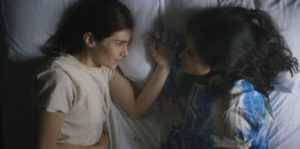 In Passing is a short drama written and directed by Hillia Aho. In it, Fedra Ramírez Olivares stars as a chef whose job is getting the best of her. But even worse is the unnamed woman's home life. The chef feels a growing gulf between her and her partner, a painter (Kaileela Hobby). The artistic lady is very absent-minded, opening jars despite one already being in the refrigerator and such things. All that little stuff boils over and drives the chef crazy. Is there a path to reigniting the two's passion, or is this the end of their relationship?
The film has only a handful of lines between its leading ladies. Aho builds the growing tension and resentment between them through the setting, production design, and lighting. In only 10 minutes, the filmmaker proves to be an expert at creating the appropriate mood via cinematography. This is a swell-looking picture and should be a solid stepping stone toward an excellent career in the cinematic arts.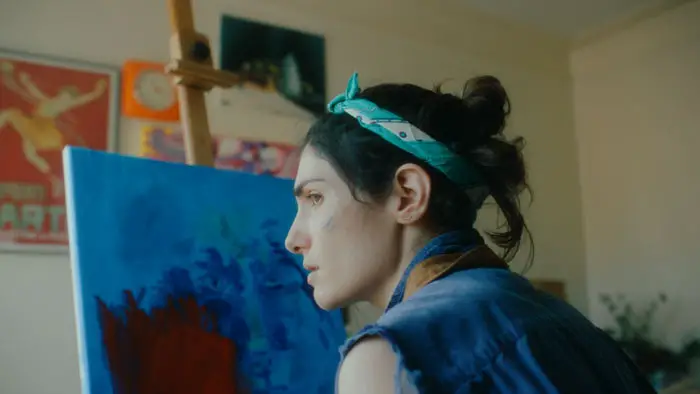 "The chef feels a growing gulf between her and her partner…"
Olivares and Hobby are good together, though In Passing should have started just a bit earlier. Unfortunately, due to when the story picks up, viewers aren't exactly privy to what draws the painter and the chef together. While the ending eases this a bit, not knowing how high these two were at the height of their love means the impact of the chef's fall is not fully felt or understood.
Even with that in mind, In Passing proves to be a good short. Thanks to the visual power on display and Olivares and Hobby's skills, there's a lot to enjoy here.