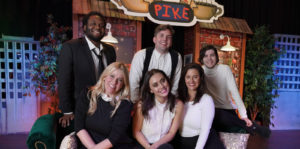 It's almost Christmas, and so comes the time for some Holiday season films that cheer up the mood and lighten the heart. Of course, there is an endless list of such fare, and it's a lengthy and injudicious discussion to rank them all. But, for what's worth, Christin Baker's Merry & Gay fits right in with the jolly vibes.
The film follows former high school sweethearts Becca (Dia Frampton) and Sam (Andi René Christensen). The two drifted apart after Becca left for New York to pursue a career in theater while Sam stayed back home. Now, three years on, Becca returns to the town she left behind for the holidays. Upon reconnecting, a spark reignites between Becca and Sam as their loved ones make way for their favorite couple to get together again.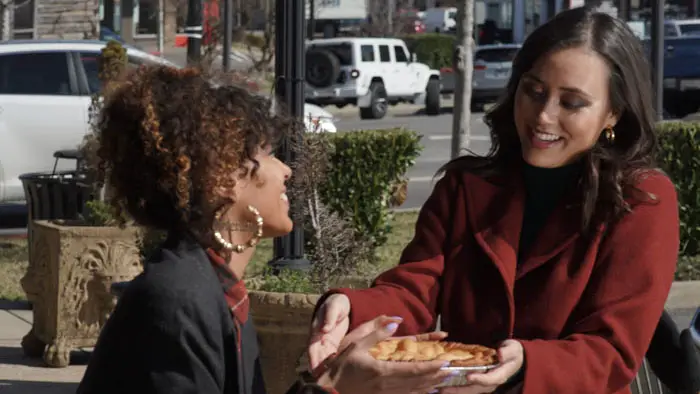 "Upon reconnecting, a spark reignites between Becca and Sam…"
Merry & Gay is another addition to Baker's LGBTQ-focused features like, Season of Love and I Hate New Year's. While this storyline is distinct from the filmmaker's previous efforts, it does share several similarities with them. Two gay lovers searching for resolve in their complicated relationship gather with friends and family for the holidays. A subtle blend of happy feelings sparkles the entire scenario. All these elements constitute the feel-good nature of Baker's story.
But the plot is predictable. The first act takes us through the distance that has grown between the former couple of the town. Next, we see Becca trying to amend a few things with Sam, whereas the latter shows apprehension upon seeing their suppressed feelings return. The next act involves the old memories and a little meddling from friends and family taking effect in rebuilding affection between Becca and Sam. And these little moments of laughter and cheer shall take the audience to a Christmas-themed culmination. But predictability doesn't mean that the experience of watching the movie is diminished.
Baker's light-hearted comedy excels in creating an adorable on-screen couple. Frampton and Christensen's chemistry is endearing to witness and makes the film highly engaging. It's not just the two lovers' high school history that's delightful. The funny contribution of their close ones to this relationship also alleviates Merry & Gay.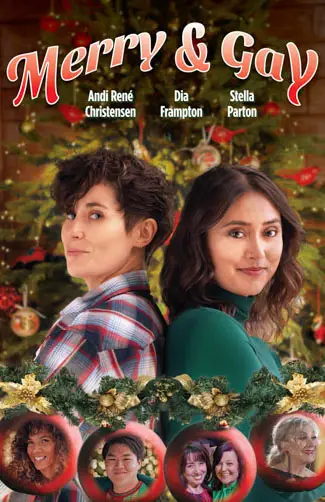 "…about displaying queer experiences for a wider audience."