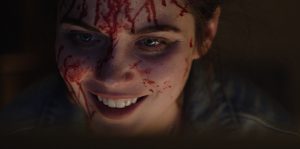 "I'm no hero. I'm a vlogger," exclaims Teddy (Osric Chau), one-half of the YoutTube travel team behind Superhost, a rental-home web series and AirBnB designation on which this horror title gets its name. It's true that there are few true heroes found in the world of web-based "reality" shows, and using it as a framework, the film takes time to observe some of its more lurid proclivities.
Teddy, along with longtime girlfriend Claire (Sara Canning), have crafted bubbly, bouncy online personas that have afforded them the luxury to devote their jobs to travel to secluded getaways and document their stay online. It's a life of smashing subscribe buttons, dialing up enthusiasm, and accentuating their activity with cheesy graphics. And lately, it seems subscribers are beginning to tire of their antics as their membership is declining. But after receiving notice of an opening at a much-sought-after mountainside cabin, the couple sees an opportunity to gain back those much-needed members.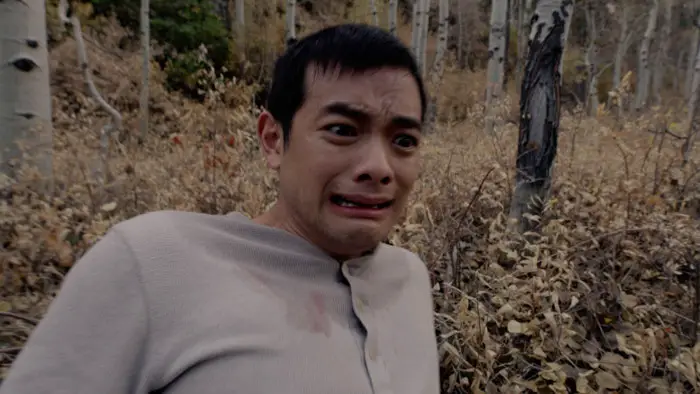 "…it is almost immediately evident that Rebecca's mental wiring is off…"
Claire is clearly stressed, and when the second the camera's recording light is off, she's all business and numbers. It's a mood that may be exacerbated soon by Teddy, who has been privately posting about his secret proposal to her, intending to pop the question to her during their stay. But their dream destination almost immediately hit roadblocks, as the entry code appears incorrect, and spotty cell service is proving difficult for texting the owner. Quicker than the couple can say, "Norman Bates" out pops Rebecca (Gracie Gilliam), who seems disturbingly eager to help. 
She emanates the same inauthentic exuberance the couple reserve for their on-air shenanigans as if there were no "off switch" to her enthusiasm. In fact, it is almost immediately evident that Rebecca's mental wiring is off, as she seems a tad too concerned that the house receives nothing short of a glowing review from them. Additionally, she appears to have outfitted the home with several surveillance cameras that monitor all activity inside and out.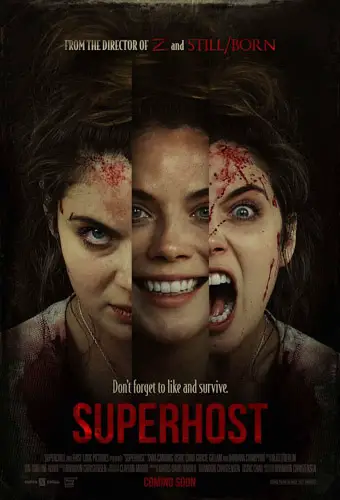 "…it's difficult to not enjoy your stay."