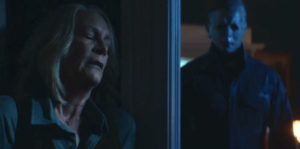 Halloween Ends is sure to divide fans of the franchise. Halloween 3: Season of the Witch was the first film in the series to do that, having bombed at first, and now it's considered a cult classic. Will director David Gordon Green's final trilogy entry ever reach that kind of popular status? Probably not, but after thirteen films, I will say that overall, I enjoyed the wild swing of going on a completely different path than any Halloween movie that has come before. Writers Green, Danny McBride, Chris Bernier, and Paul Brad Logan include cheesy and unbelievable elements, which keep it far from being a perfect film. Still, it does have originality on its side.
The film once again follows the saga of Jamie Lee Curtis as Laurie Strode, who is the obsession of the knife-wielding, William Shatner mask-wearing, evil incarnate known as Michael Myers (James Jude Courtney). It's awesome that Curtis is still kicking butt at the age of 63 because Hollywood usually frowns on giving women her age roles of any kind, much less that of a horror film star. Many of the sequels that starred Curtis were somewhat stale because they were simply variations on the original. Halloween Ends is not one of those. It's honestly more of a family drama (with horror elements) between Laurie and her granddaughter Allyson, played well by Andi Matichak. I can see how fans of the genre would be disappointed with this. However, I will say that the opening sequence is an amazing horror scene and sets a tone that the rest of the movie doesn't even try to follow until the climactic finale.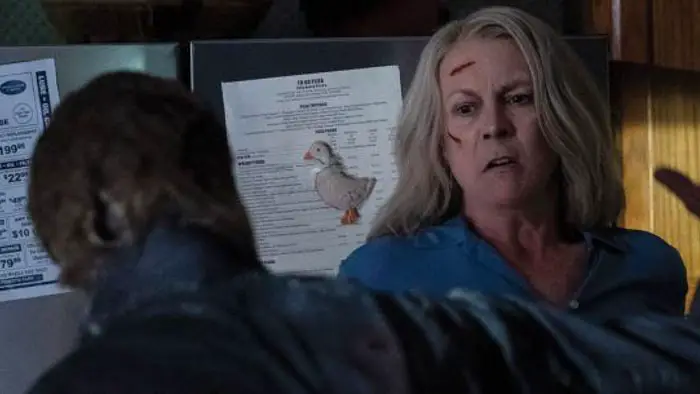 "…more murders happen, pointing to The Shape being alive…"
Four years after the carnage of 2018's Halloween and Kills, Laurie is trying to live a normal life. She bought a house with Allyson, whose dating life is in the pits at the moment. While Laurie is writing her memoirs, trying to cope with years of tragedy, Allyson meets Corey (Rohan Campbell) at the hospital where she works. The two hit it off instantly, but his past, involving the accidental death of a kid he was babysitting, means he's the pariah of Haddonfield. Corey and Allyson bond over their frustrations with how the town sees them. When more murders happen, pointing to The Shape being alive, Corey and Allyson must face their inner demons and fight off the darkness they both have tried to keep at bay.
I have loved both the holiday and the franchise since I was young when I saw the Carpenter classic at a sleepover. It both terrified and delighted me all at the same time, giving off a high that horror fans know all too well, sending us off on a never-ending quest to find that next frightful fix. Nothing in the series could top Carpenter's slasher indie megahit, but I've still got a kick out of many of the installments, nonetheless.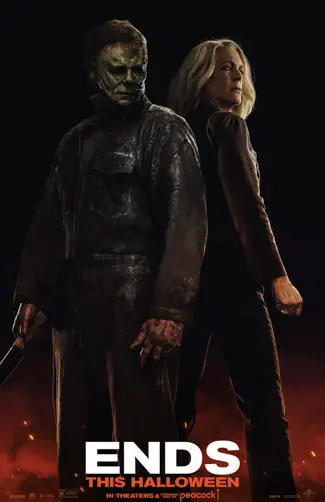 "…a completely different path than any Halloween movie that has come before."