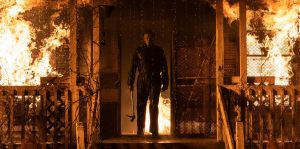 By this point, anyone just trying to enter the Halloween franchise will need a cinematic Waze app to help them navigate. The latest entry, Halloween Kills, considers itself the third entry in the official canon. For completists, it's the twelfth film. Unfortunately, for fans of the original, it's likely to be just another in a long line of disappointments.
In 2018, talented director David Gordon Green attempted to shake the Etch-a-Sketch on all previous sequels and declare his film, confusingly titled Halloween, a direct sequel to John Carpenter's 1978 classic. Even though, prior to that, Carpenter himself wrote and produced a direct sequel, Halloween II, and attempted to market the title with entirely new holiday-themed mayhem in Halloween III: Season of the Witch. To be fair, Carpenter did only do the first sequel for the paycheck.
Add to this that its final-girl star Jamie Lee Curtis returned to the series for 1998's Halloween H20: 20 Years Later, where she was still supposedly Michael Myers' sister, therefore the target of his decades-long murderous rage. Curtis followed that with a cameo in Halloween: Resurrection four years later, only to be quickly disposed of early on to give Busta Rhymes more screen time to display his kung-fu skills. Then, sixteen years (and a failed reboot attempt by Rob Zombie) later, Curtis again stepped in as the long-suffering Laurie Strode in Green's Halloween. This time she's no longer Michael's sister, but she's been waiting her whole life for his return.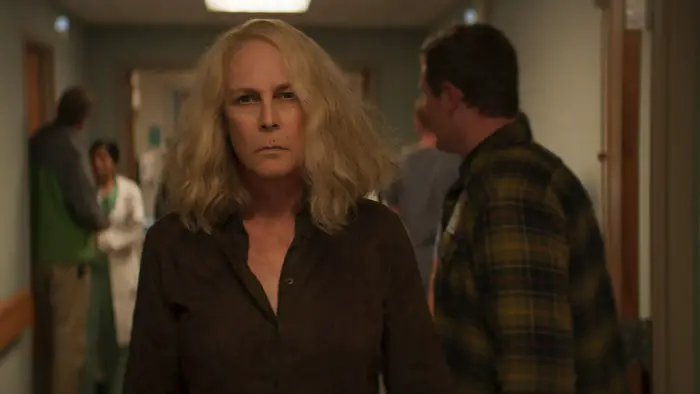 "…she was not some loner kook, but in fact, the entire town anticipated his return."
This brings us to Halloween Kills, where a Boomer-aged Michael is partying like a Millennial. I bring up all the past plotlines not only as a refresher but to demonstrate the fundamental issues within this latest effort. Screenwriters Green, Scott Teems, and Danny McBride want to have their cake and stab it too.
Since the film takes place immediately after the 2018 one, it seems implausible that all these citizens would know much, if anything, he's done that night. His actions would barely have time to hit the internet. Yet, the film wants us to believe that the entire town of Haddonfield has been living in fear for the better part of 40 years, still under Michael's shadow. But by that timeline's logic, he has not set foot outside the asylum for decades and was only responsible for a handful of killings back in the 1970s.
While tragic, it is certainly not a crime that invokes the type of collective panic witnessed here. Michael's legendary status exists only because the audience has seen him repeatedly dispense of everyone from Paul Rudd to LL Cool J during that time. In other words, Myers' legend only truly works when the Halloween films are taken in totality, with Michael as some unstoppable force of nature.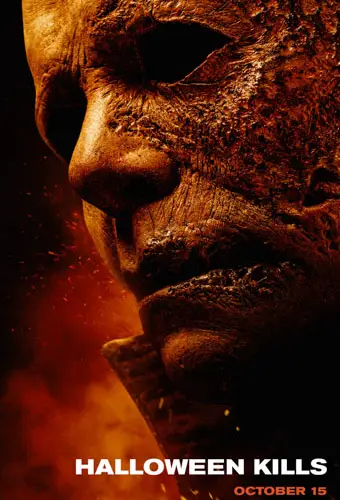 "…anyone just trying to enter the Halloween franchise will need a cinematic Waze app to help them navigate."