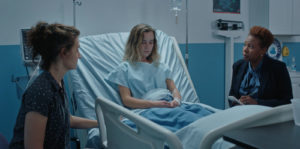 Based on the bestselling book by Beverly Olevin, Good Side of Bad is a family drama about mental illness and how it affects the loved ones surrounding the patient. Written by director Alethea Root, Ciera Danielle, Jules Bruff, and Bill Narducci, the film centers around three siblings who come together after one of them is diagnosed with schizophrenia. This chronic disorder affects 20 million people worldwide. According to the World Health Organization, those who suffer from the condition experience hallucinations and delusions. Florence, the main character, is one of them.
Florence (Lexi Simonsen), a photographer, runs across a bridge as if someone is after her. Then she jumps into the water. She survives but undergoes psychological evaluation, claiming she was running from hooded men chasing her. After being evicted from her apartment, Florence stays under the care of her sister, Sara (Jules Bruff). Their mother, Mary Ellen (Tess Harper), was a semi-famous singer who was absent while they were growing up. Therefore, Sara raised Florence for the most part. They also have a brother, Peter (Alex Quijano), who has emotionally removed himself from the family. However, he visits his mother, who now suffers from alcoholism and dementia. Due to Mary Ellen's absence in her life, Florence considers Sara to be her mother.
Concerned for her well-being, Sara takes Florence to visit Dr. Richardson (Kim Estes), who strongly suggests Florence get treatment. She's admitted into a mental health facility and diagnosed with schizophrenia. There, she meets Dennis (Myles Grier), a patient suffering from PTSD. The two form a relationship. Meanwhile, Sara attempts to juggle her teaching job while caring for Florence, which causes her to be fired. After a tragic event in the facility, Sara insists that Florence lives under her care. Under Sara's roof, Florence is defiant in taking her medication, which causes further episodes. Tensions rise among the siblings who must come together for the first time in a long time to care for each other.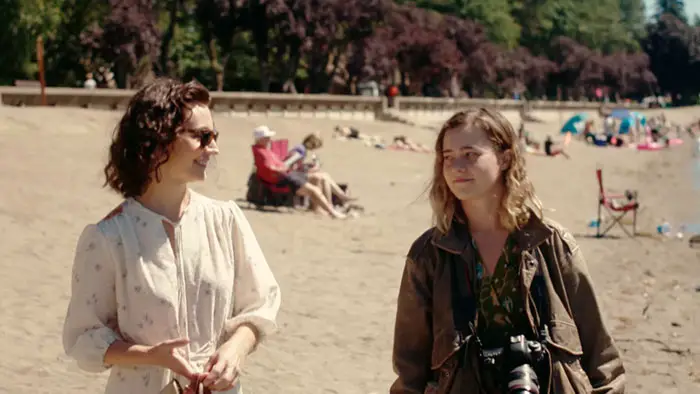 "Under Sara's roof, Florence is defiant in taking her medication…"
Good Side of Bad does an excellent job of portraying mental illness realistically. Both the story and performances are raw and emotional. Simonsen stands out and is heartbreaking. She never overplays the disease, always keeping it grounded. She is also never afraid to bring humor to the role, letting out quick quips and one-liners at those around her. Likewise, Bruff is terrific as the glue that holds the family together. She plays a tightly wound woman very delicately. It also reminds one of those trying to care for a loved one while suffering.
Stylistically, the picture is shot in a somewhat voyeuristic fashion, giving it an intimate feeling. As viewers, we feel we're intruding on the family falling apart before us. In the moments Florence experiences an episode, the photography shifts to show her perspective. However, it does so in a way that doesn't overindulge itself in style as one might be inclined to do. Credit must go to Root and cinematographer Mark David and their deft and subtle approach to the material that works beautifully.
Despite its qualities, Good Side of Bad did lose me at several points. The pacing takes its time, with some scenes feeling repetitious and not always adding to the narrative. However, this does not negatively affect the final product overall. There is also a critical scene in which Sara leaves Florence alone to go out for an evening, despite knowing her sister can't be left alone. You're left wondering why Sara would do this, as it seems out of character for her. One can argue that her character reached a breaking point, which justifies her decision. But if so, that's not clearly shown.
Good Side of Bad is an emotional and relatable movie with well-directed performances. The producers have stated that their mission is to motivate individual and societal change to help end the stigma around mental health. This is certainly a step toward that.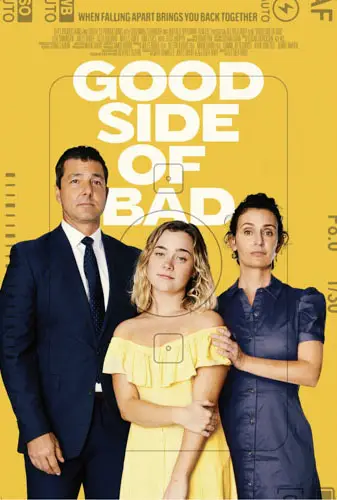 "…emotional and relatable...."