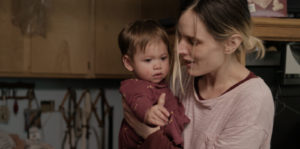 Drug addiction has taken so many lives and resulted in several families' separation. Directed by Stephen Wallace Pruitt, who co-writes the script with his wife, Mary Settle Pruitt, State of Grace is a poignant indie drama reminding us that addiction remains a life-threatening and ubiquitous issue that needs to be addressed diplomatically.
Curiously, the drama begins with an abrupt moment of suspense. 31-year-old single mother Erin (Sarah Drescher) is working when she receives a call from Davis (Jordan Crusoe), who informs her that the police have raided her place. Erin is frantic, confused, and is only concerned about the whereabouts of Grace, her one-year-old daughter. Davis thought he saw Lauren (Stephanie Stevens) drive off with the baby. A handheld camera follows Erin as she gets her hands on a car and drives to her mother's place to see if Grace is there. Erin runs through her mother's cluttered house to find Grace tucked away amid a pile of stuff.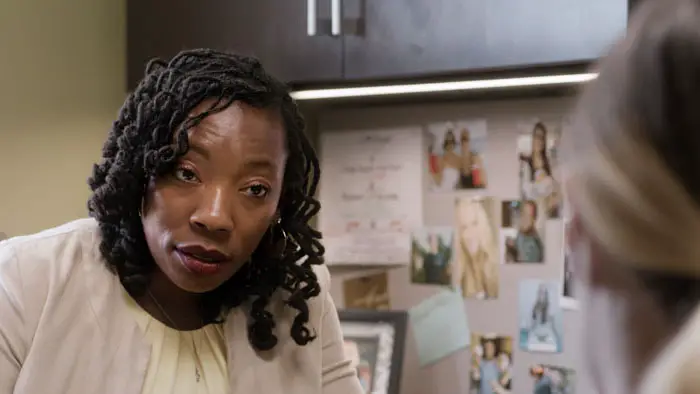 "…awaiting trial, Erin no longer has custody of Grace…"
Several hours later, the police storm her mother's home, arrest Erin for possessing eleven grams of the opioid fentanyl, and haul Grace away from the property and into the foster care system. Now awaiting trial, Erin no longer has custody of Grace and wallows in regret and despair. But some people don't see Erin as a lost cause. She receives guidance from her lawyer, Hannah (Meagan Flynn), and social worker Gabrielle (Merideth Rose). They both support her recovery and want Erin to regain custody of her child. Although initially reluctant to accept their support, Erin knows that if she wants Grace back, she needs to address her addiction, and she needs people on her side, as the road to recovery is not an easy path to travel alone.
State of Grace shows the strength and resilience one must have to pursue the path of recovery. To that end, Drescher is a reliable performer. She's tasked with showing Erin's motherly love and resolve, as well as her sheer exhaustion as a result of her compulsions and withdrawal symptoms. While the character acts recklessly on occasion and is often on the verge of self-destruction, Drescher taps into the nuances and makes Erin more than a pitiful figure. The actor captivates and sustains every emotional beat. On her way to a supervised visit, Erin sees Grace with the loving couple fostering her. During this moment, Drescher powerfully expresses the whirlwind of anxiety, shame, and self-loathing she feels with a subtle nervous itch, escalating breathing, and trembling hands.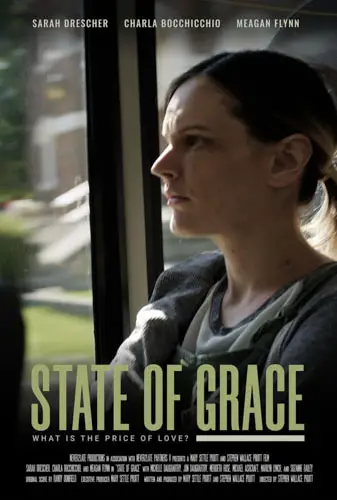 "…will compel you to consider the ways in which we can stand up to addiction..."