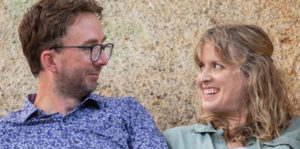 But there are snippets of dialogue that are either so funny or true or both, it's tempting to forgive any transgressions (oh wait, we don't do that anymore). "I'm suffering," Jeff tells his therapist (C.K.), "Maybe you're not suffering enough. Maybe if you were in more pain, you might seek a solution," comes the response. Here's another little pearl of wisdom: "Either lean forward and take the next step or lean back and fall down the flight of stairs." The following exchange marks one of the movie's highlights: "You call me if you feel like drinking." "We're gonna go drink together?" Beat. "No. I'm your sponsor."
Moreover, C.K. is adept at character development, building a scene, and particularly applying poignant, unexpected touches. In the standout sequence of Fourth of July, Jeff plays the piano as his family complains mutedly behind him before gradually drowning him out. Jeff then spews an epic "f**k you" speech, which ends with the repeated slamming of a door, and the silence that follows. Little brushstrokes, like Jeff's affinity for eggs or how he listens to jazz in his earphones while miming the movements, are crucial to elevating this above your average cheeseball fare.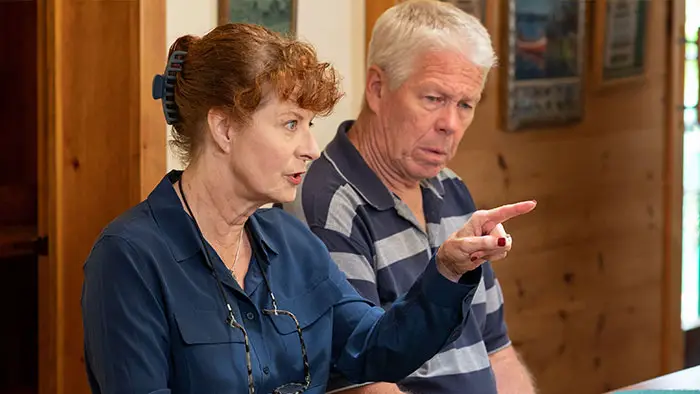 "…the cast mostly does a fantastic job…"
There's a distinctly DIY feel, as if C.K. were stripped of everything but his bare-bone talent, itself corroded by the onslaught of backlash and perhaps guilt. As a result, it lacks the polish of a Louie episode. That borderline-guerilla approach may accentuate the film's lo-fi charms to some, while others will wonder where all the A-listers have gone, crudely speaking. Thankfully, the cast mostly does a fantastic job, with Plum, in particular, being the standout as the family matriarch.
Louis C.K. should've applied sandpaper to the movie's rougher edges; he should've adopted the jazzy, purposefully meandering, "anything goes" vibe of his previous outings. The comedic drama starts off like that, then collapses in its last third in a heap of sentimental mush. If this is, indeed, a thinly veiled plea for forgiveness, then by now, C.K. should know that it simply won't happen. As humble and cute as Fourth of July may be, at this point, C.K. might as well go all out or go home.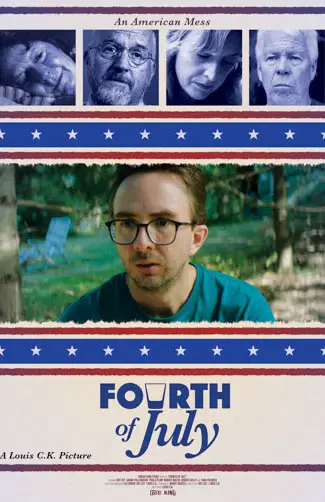 "…there's a distinctly DIY feel here..."