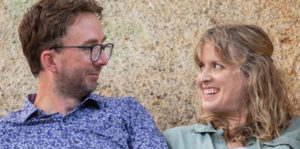 In the Bible, there's a popular verse spoken by Jesus in John 8:7 that reads: "He that is without sin among you, let him cast a stone at her." Because the current culture is made up of actual saints – albeit ones lacking the capability even to fathom the notion of forgiveness – billions of stones have been cast at numerous public figures in the past decade. Louis C.K. may not be the best example considering the nature of his transgressions, yet only in the age of social media and self-righteous, intrusive trolls could someone's formidable career be either over or reignited, cheered or booed by the masses, in such a light-speed flash. Just look at the recent Johnny Depp v. Amber Heard trial/travesty.
Somehow, after a public statement and a relatively short time off, C.K. crawled his way back, even winning the Grammy for his most recent special, Sincerely Louis C.K. Despite his previous film getting abruptly canceled, along with a slew of other projects in development, the woke police is miraculously allowing his micro-budget indie Fourth of July to see the light of day. Perhaps they've overlooked it. Maybe the production's unassuming, low-key nature of the prevailing theme of forgiveness did the trick. Either way, while quite charming and inspiring in its own right, it sadly doesn't come close to reaching the heights C.K. once scaled. He plays it safe here, missing the dark, penetrating wit that made him so contentious in the first place. It's rather disappointing to see the once-fearless comedian come up with something so neutered and predictable.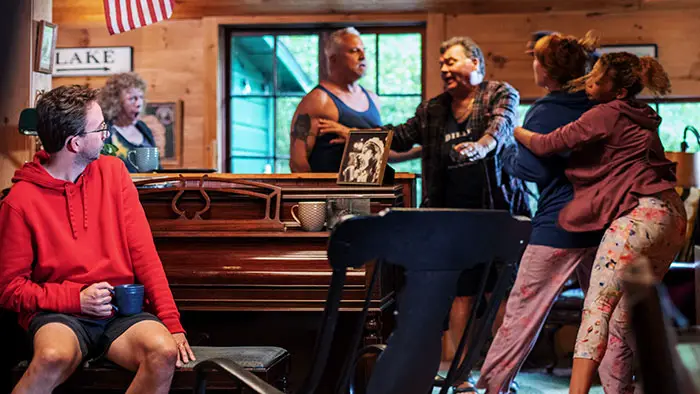 "…leaves his child-wanting wife Beth to confront his dysfunctional family in Maine…"
That being said, this is not quite as poor as several of my fellow brave critics that dared to touch it with a ten-foot-pole make it out to be. It's all a matter of perspective. Taking politics and personal feelings out of the equation (I know, it's f*****g hard), compared to the trash that dominates most streaming platforms, Fourth of July is a perfectly acceptable way to spend 90 minutes of your life. Despite the well-worn themes, it contains subliminal moments of wisdom, some terrific performances, and bright, though all-too-brief, instances of that sardonic C.K. humor everyone once loved.
The story is as straightforward as plots get, easily summarized in one sentence. A hapless, awkward, insecure, recovering alcoholic jazz pianist in N.Y.C., Jeff (co-writer Joe List) leaves his child-wanting wife Beth (Sarah Tollemache) to confront his dysfunctional family in Maine during their annual Fourth of July celebration. The familial eccentricities on display will be familiar to anyone who's seen a holiday reunion flick, down to the foul-mouthed Uncle Kevin (Nick Di Paolo). Jeff's "beef" with Mom (Paula Plum) and Dad (Robert Walsh) feels a little forced, while his friendship with the out-of-nowhere character Naomi (Tara Pacheco) is underdeveloped at best.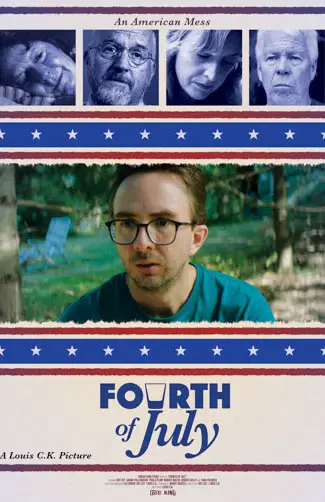 "…there's a distinctly DIY feel here..."