SF INDIE FILM FESTIVAL 2023 REVIEW! Colineales, written by Jose Raul Corres, is set in one apartment but spans fifty years. The dramatic romance weaves in and out of three different couples who lived there in 1971, 1996, and 2021. The story tracks their parallel ups and downs, eventually highlighting how time is not linear.
Starting in 2021, Pilar (Andrea Ornelas) and Emiliano (Jose Raul Corres) have just moved from Mexico to this Los Angeles apartment. While they are in love, the two aren't sure whether the future of their relationship nor their careers will take them. Then, one morning, Pilar hears a noise that seems to be emanating from one section of the wall.
Directors Fabian Corres and Patricia Corres do a good job establishing both the couple and the geography of the apartment. Ornelas and Corres share lovely chemistry, making audiences instantly empathize with them. For about half of Colineales, this is an involving little romance, intercut with other stories.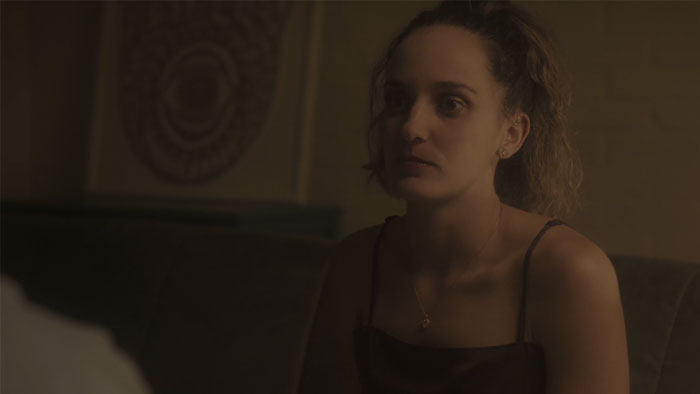 "…dramatic romance weaves in and out of three different couples who lived there in 1971, 1996, and 2021."
However, there is a weird scene where, after finding an engagement ring, Pilar gets mad that Emiliano has not proposed to her. This is despite the fact that just a little while earlier, she expressly told him she did not want to get married, no matter how much she loves him. Pilar finds the whole concept to be archaic. So then, how in the heck is she mad that he never proposed with the ring he bought before she said she didn't want to get married? It is the most baffling moment in the entire feature.
After Pilar hears the noise, Colineales jumps back to 1996. This timeline is directed by Jose Raul Corres and follows Lisa (Lori Kovacevich) and Oliver (William Donovan). Oliver's band is on the brink of making it big, while Lisa's career as a lawyer (possibly a paralegal, not entirely clear) puts pressure on her at all times.
Interestingly, this timeline starts as the weakest. Lisa and Oliver are immediately at odds, with him being too lazy to wake up on time for a big meeting with a record executive. Contrasting this to 2021, viewers instantly buy into and understand what those two get from each other. Here, no such luck.
That isn't to imply Kovacevich and Donovan aren't good in the roles. On the contrary, they are excellent and bring a lot of intensity and romance to their onscreen lives. On top of that, while this segment has the weakest opening, its finale (for the individual timelines, not the film overall) is the most heartbreaking and emotionally honest. It's an impressive turnaround from how 1996 began.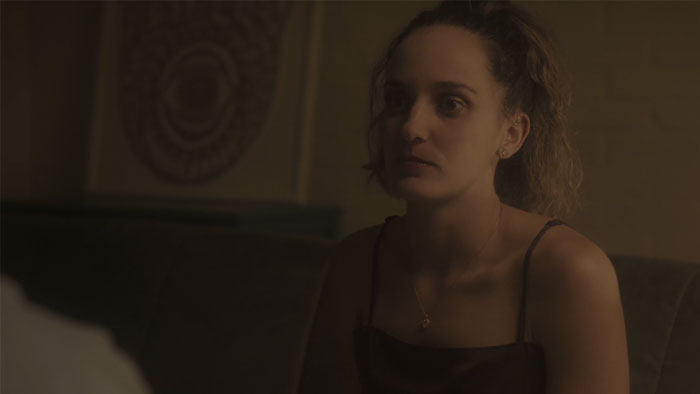 "…shows a lot of promise..."