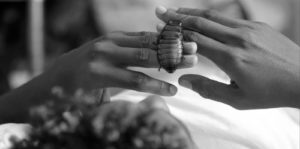 The romantic dramedy Hank And Jolene is screenwriter Scott Carroll's first film. Director Derek Shimoda has been steadily working on shorts and features for decades. The film follows optimistic daydreamer Hank (Edward Buchanan), who loves his job at the Muddy Boots Nursery. The owners of the nursery, Aki (Saki Miata) and Nobu (Shinichirô Okano), love Hank, and the three are practically family.
Unfortunately, after the young man's best friend, a prize-winning goldfish named #1, dies, his sunny disposition wanes. But a chance encounter with Jolene, a cockroach, reignites something within Hank. Soon, Hank and Jolene are undertaking a surreal and emotional journey. But is it enough to bring Hank back to himself once again?
To go along with its relatively simple plot, Hank And Jolene offers authentic emotions. While Aki and Nobu don't entirely understand Hank's relationship with Jolene, they never question it. If this is what he needs to feel better, so be it. What the four main characters give each other and why they care so deeply about their health and mental well-being is never in question.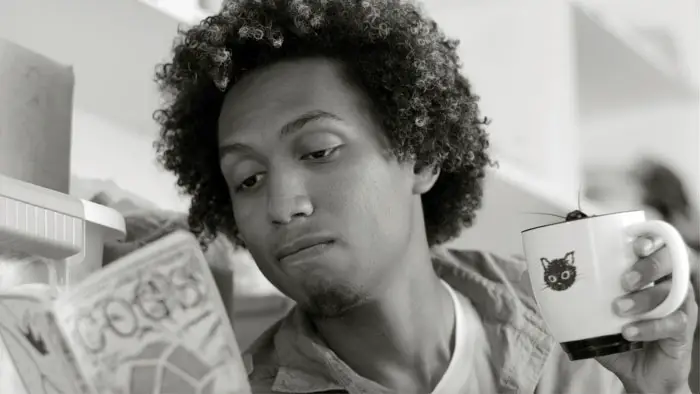 "…a chance encounter with Jolene, a cockroach, reignites something within Hank."
To that end, the cast is exceptional. Buchanan is instantly likable; even when sad, he never loses the audience's empathy. Miata is so tender that she exudes kindness in every frame. Okano's moment to shine comes near the end, and he nails his monologue. Sam is a human Hank befriends at a laundromat. Aathira Rajeev portrays her with the right amount of spunk and friendliness.
Shimoda served as the director of cinematography. He shoots Hank And Jolene in sumptuous black-and-white, adding a dream-like feel to the surreal and goofy, though heartfelt, antics that occur. The director also edited this 90-minute comedic drama and found the right balance to the comedy, drama, and romance elements.
Hank And Jolene has little stakes attached to its story. But, the bonds of Hank, Jolene, Aki, and Nobu are tangible, and each actor capably brings their respective character to life. Plus, there's an adorable animated sequence that is too cute for words!
For more information, visit the Hank And Jolene Facebook page.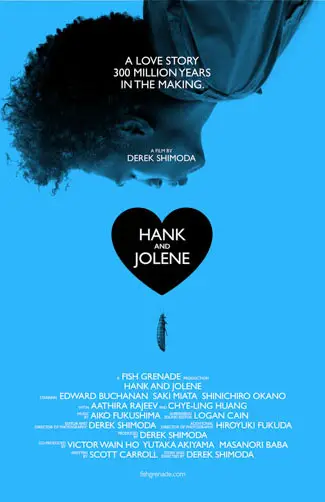 "…sumptuous...dream-like..."