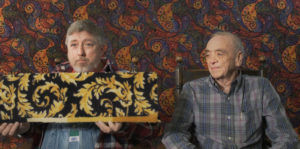 Get ready to ride the carpeted range with the excellent documentary Carpet Cowboys, written and directed by Noah Collier and M. Emily Mackenzie. It focuses on Dalton, a rural town in Georgia that produces the majority of carpets used on this planet. It is the source of 80% of the carpets used in the U.S., including all this country's hotels and casinos. Also, half of the carpets used outside of the U.S. came from Dalton as well. At one point, it had the next highest concentration of millionaires per capita, second only to Vegas.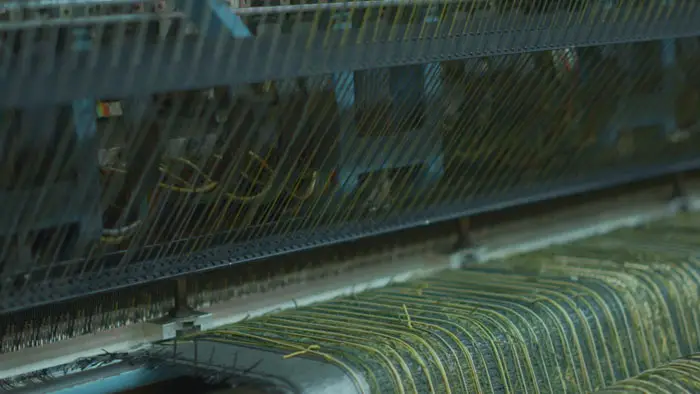 "…corporate consolidation hits Dalton, and control of the industry moves out of state."
Lloyd "Peepaw" Caldwell and his son Doug's family-run carpet business has been going for 50 years. The elder Caldwell proudly points out all the subliminal messages hidden in their company's logo. One example is part of the letter A in the word Carpets has the contours of a butt. Roderick James is a Scotsman who emigrated to the States and became a top designer of carpet patterns. His graphic work has been walked across possibly more than any other artist. James is smitten with American western wear as well as life in the country. The house he shares with country songwriter and singer Jon Black is decorated in the style of the early prospector, done to the hilt with leather and antlers. However, corporate consolidation hits Dalton, and control of the industry moves out of state. Former high flyers like James suddenly find themselves in a changing landscape where opportunity becomes more elusive.
Carpet Cowboys is one of those rare documentaries that is overflowing with charm. It makes all the right moves by rolling out its eclectic, fun facts first, immersing us in the carpet world. Wild surprises occur, like when someone does an errand to pick up some animal feces, urine, and vomit. It turns out it is to test how well the carpets fight stains. There are also highly poetic images of carpet testers on an endless treadmill. These are people who are paid to walk around in circles on a row of carpets all day in order to determine how quickly the material wears.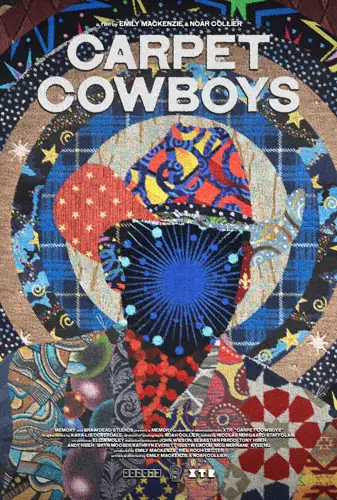 "…the tears you shed will not stain your carpet..."