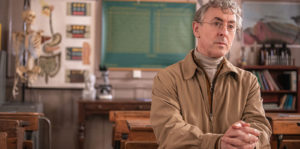 NOW IN THEATERS! To the world, the story of Brandon Lee (not that one) is quite unremarkable, but in Glasgow, Scotland, it's a story so infamous that its citizens still talk about it. Jono McLoed's My Old School tells the incredible story of Lee and stars Alan C*****g as this controversial figure.
In 1993, 16-year-old Brandon Lee enrolled in the Bearsden Academy as a new student from Canada. Immediately, he made an indelible impression on the other students. Tall, lanky, and, in kind terms, very nerdy, the teen finds himself in Glasgow because his musician mother passed away in a car accident, which permanently scarred his face.
Lee was a genius in class. His knowledge of medicine and human anatomy was extensive, and his IQ scored off the chart. Quickly he made friends with a loner he met during enrollment, Stephen, the only black student. During English class, Lee showed great understanding of Arthur Miller's Death of a Salesman, which got the drama teacher to cast him as Lt. Cable in the school's production of South Pacific. His performance was memorable, and he quickly became the most popular kid in school… which led to Stephen befriending his jock bully.
Like every inspiring story, all good things must come to an end. Lee was not who he said he was, and his story gets insane, taking us in truly crazy directions. The joy of My Old School is in the series of incredible revelations that I don't want to spoil — but think Never Been Kissed.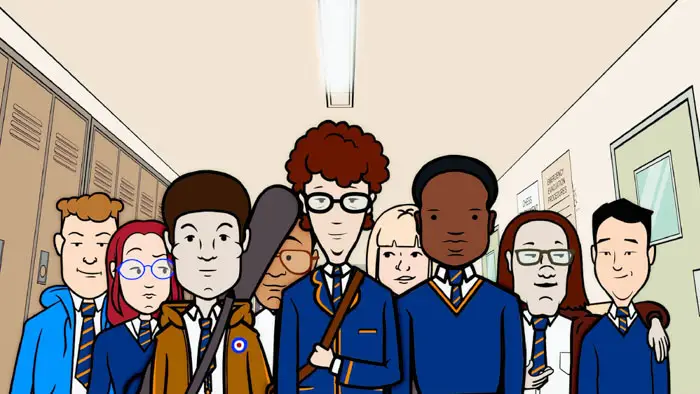 "…16-year-old Brandon Lee enrolled in the Bearsden Academy…Immediately, he made an indelible impression…"
Director Jono McLoed was one of Brandon's classmates at Bearsden, and he masterfully pieces this story together with several unique storytelling tools. First, the real Brandon Lee agreed to be in the documentary on the condition that his face would never be shown. That's where Alan C*****g comes in. C*****g plays Brandon's talking head and lip-synchs his audio interview. He also voices young Brandon in the animated re-enactments, including his South Pacific performance of "Younger Than Springtime." Yes, there's a lot of animation as there is no archival footage… except for the South Pacific performance. Since this all took place in 1993, McLoed wisely animates the doc in the style of Daria.
Amazingly, along with the main subject, McLoed rounds up what seems like his entire class to be part of the production. There had to be more than a dozen classmates eager to tell the story from their perspective. Having so many interviews made recounting these stranger than fiction events incredible… think about investigating an accident and having dozens of witnesses all seeing it from different angles and decades in the future. It's perfectly imperfect.
To me, the real fun of My Old School comes in the third act, as McLoed tries to piece together Lee's side of the story via his classmates. Sure, he could have asked Lee directly, but instead, the others try to understand what happened and why. Their eyes light up as they realize small nuances that change how they remember it. It becomes one eureka moment after the other.
There is a great deal of heart in My Old School. We learn Lee's reason for doing what he did, and it's nothing salacious or perverted. I'm reminded of how Mischa and the Wolves turned out, and this is much less grifty. It's just as easy for me to understand why Lee did what he did as it is to question how he went about it. Ultimately, the story of Brandon Lee took me down an unexpected rabbit hole that I couldn't get out of until the end.
My Old School screened at the 2022 Sundance Film Festival.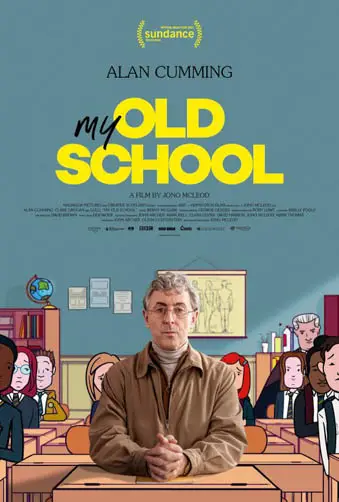 "…took me down an unexpected rabbit hole that I couldn't get out of..."