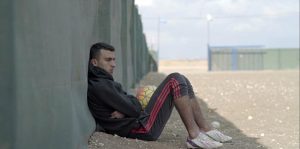 SFFILM FILM FESTIVAL 2021 REVIEW! Ali El Arabi's documentary Captains of Za'atari opens on best friends Mahmoud and Fawzi kicking a football around the dusty narrows of a refugee camp in Jordan. In slow motion, their movements are almost balletic against the harsh sun as they teach the younger boys at the camp how to play. Their goal? To be recognized by the sports academy that could, theoretically, whisk them away to a world of fame and fortune. Arabi's rather lean film follows the two Syrian refugees living in Jordan as they work toward their dreams of athletic stardom. With a laser focus on the potential that each one of us has despite adversity, the result is a stirring narrative that renews the spirit.
Shot in a narrative style, the movie plays like a riveting drama. Our lead, Fawzi, lives in the Syrian refugee camp with his mother and younger sister while ailing his ailing father has been ejected from the safety of the camp due to a misunderstanding. Chasing his dream and ignoring his mother's pleas to earn a vocational degree, Fawzi insists that playing football (soccer) and being hired to an international team is the only way to save both himself and his struggling family. A sports academy visits the camp to watch the young boys play, hoping to take the most talented of the group to Qatar for a recruiting event that could change their lives forever.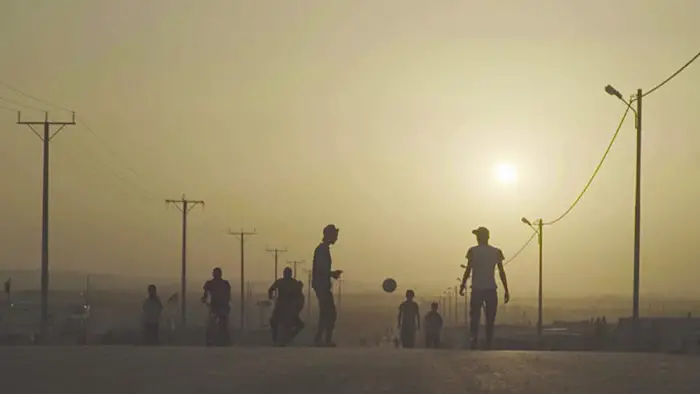 "…follows the two Syrian refugees living in Jordan as they work toward their dreams of athletic stardom."
Our scope remains tight on Mahmoud and Fawzi while both follow their dreams. On the one hand, Mahmoud is a bit distracted by girls' flirtations, while Fawzi, the team captain, remains steadfast in his efforts. To reveal much more would be to rob this movie of its power. As the two young men construct the fashion of their deliverance, problems do arise, and adversity must be overcome. Without spoiling too much, I can say there are moments where your heart will soar.
Captains of Za'atari succeeds as a moving drama and a remarkably warm documentary on the power of the human spirit. At one point, our "protagonists" let a group of reporters know that as refugees, they don't need pity. Instead, they need an opportunity. It's a rather poignant moment that clarifies what it is to achieve. That would be opportunity and desire. As Fawzi's family watches from their camp in Jordan, they see the hope of a much brighter future.
Ali El Arabi's Captains of Za'atari is a mere 73 minutes, yet it captures a moment in the lives of two individuals who dream of much grander futures. Beautifully shot, impeccably heartwarming, and far more entertaining than anything bent like Beckham, we have this true story to give us just a little bit of hope.
Captains of Za'atari screened at the 2021 Sundance Film Festival and the 2021 SFFILM Film Festival.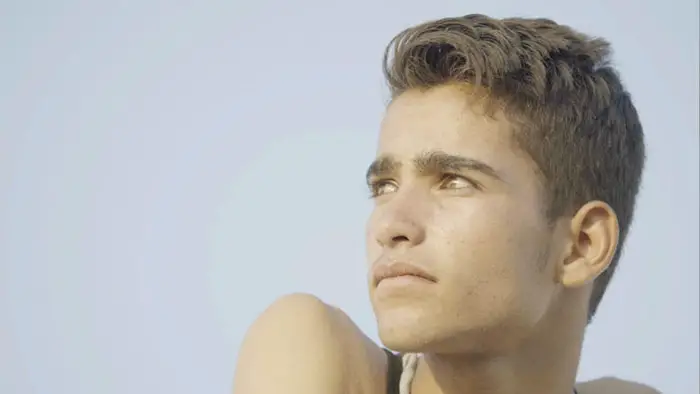 "…beautifully shot, impeccably heartwarming..."